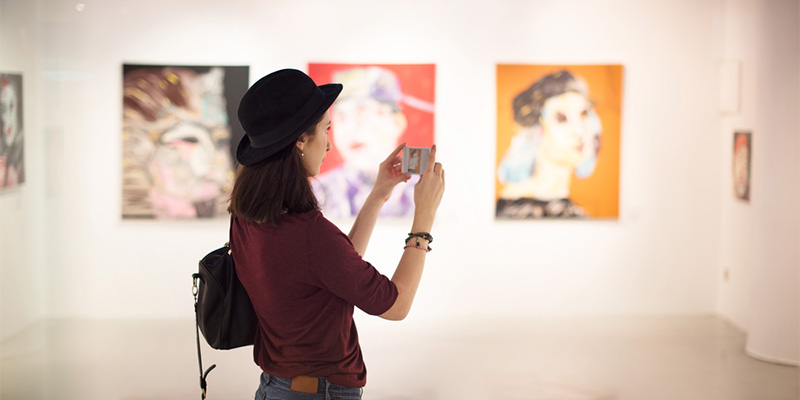 ​5 of Andalucía's most interesting art galleries
19/04/2017
Those who buy an apartment in Sotogrande don't merely gain access to the exceedingly desirable and exclusive urban development of Sotogrande itself, but also to a wealth of often high-brow cultural attractions across the wider autonomous community of Andalucía.
Here are just five of the most intriguing to visit.
1.Centro Andaluz de la Fotografía
This photographic institution in the fascinating city of Almeria was established in 1992, and followed a pioneering initiative in the first few years of the 1990s that attracted internationally renowned photographers to the area.
The centre is far from merely a gallery, also playing host to workshops and research alongside periodic exhibitions.
2.Museo de Bellas Artes de Sevilla
The Museum of Fine Arts of Seville, as it might be alternately known, opened in the 1830s in the city's former Convent of La Merced, and houses one of the most important art collections in Andalucía.
Its collection of visual arts is largely Spanish, spanning the medieval period to the early 20th century, and includes artists from the 17th-century Golden Age of Sevillian painting, such as Murillo and Zurbarán.
3.Museo de Bellas Artes de Córdoba
Visitors to the city's Museum of Fine Arts in Plaza del Potro – in the building of the former Hospital of the Charity – can discover the finest drawings, prints, medieval, mannerist and baroque art, as well as art of the 18th, 19th and 20th centuries.
The museum is also home to a library and archive.
4.Museo Carmen Thyssen Málaga
This sister museum to Madrid's Thyssen-Bornemisza Collection – located at Palacio de Villalón in Málaga – largely focuses on 19th-century Andalucían painting, based on the collection of Carmen Cervera, the third wife of Baron Hans Heinrich Thyssen- Bornemisza.
The museum is housed in a converted 16th-century building, and holds both permanent and temporary exhibitions.
5.Museo Jorge Rando
Remaining in Málaga, this museum dedicated to the expressionist movement was inaugurated in 2015, and devotes part of its exhibition space to the neo-expressionist artist after whom it is named.
Temporary exhibitions are also held at the gallery in recognition of national and international artists associated with expressionism or neo-expressionism.
The opportunity to experience any or all of these esteemed art museums, as well as many more, may be just one more factor motivating you to buy an apartment in Sotogrande, as can be done with the assistance of our own renowned property portal here at Property Sotogrande.