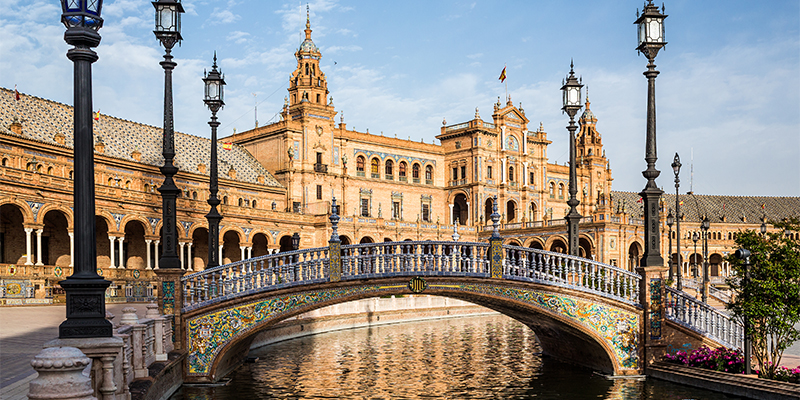 ​5 of the best Andalucía city breaks
03/02/2017
5 of the best Andalucía city breaks
While it is the area's exclusive, residential and tranquil character that leads so many people to buy apartments in Sotogrande, even as the most enthusiastic inhabitant of one of the many luxurious properties here, sooner or later, you will probably yearn to explore the wider region.
Few parts of Spain are as culturally and historically fascinating as Andalucía, and few parts of Andalucía demonstrate this as well as its majestic, charming and ever-stimulating major cities, of which we have selected five for your interest.
Seville

The history of Andalucía's capital and largest city stretches back some 2,200 years, as is reflected by its well-preserved city centre incorporating remnants of the Roman, Moorish and Castilian periods. Indeed, you will find few more impressive historical centres anywhere on the continent, with attractions including the Cathedral, Museum of Fine Arts of Seville and Maria Luisa Park.

Malaga

Malaga is even older than Seville, with a history that can be traced some 2,800 years – so again, it's a fine spot for historical sightseeing. Why not stroll around the old town or sample such specific attractions as the Church of Santiago, Atarazanas Market or Museo Picasso Malaga, the latter containing hundreds of works by the celebrated artist born in this city?

Ronda

Although Ronda is one of Andalucía's fastest-growing cities, its historic charm is also remarkably well-preserved. It is known around the world for its dramatic escarpments and views, which can be especially appreciated from the 18th century Puente Nuevo 'new' bridge, which straddles the 100m chasm below.

Cadiz

It may in many respects resemble a typical Andalucían city with its historical landmarks and attractive vistas, but there's also something distinctly different about Cadiz. The city stands on a peninsula jutting out into a bay, meaning that it is almost entirely surrounded by water, while its relaxing and easygoing vibe is a legacy of its long tradition of liberalism and tolerance.

Cordoba

Cordoba was founded by the Romans and became a greatly important port city. While the city is rich in historic architecture, its most significant building is unquestionably the Mosque-Cathedral, which is now Catholic but was formerly divided into Muslim and Christian halves. It continues to be regarded as one of the finest examples of Moorish architecture.

Are you among the increasing numbers of people who would like to buy apartments in Sotogrande? With the help of Property Sotogrande, one of the leading property portals for this in-demand area of Spain, you can quickly find the Sotogrande apartment of your dreams, at the right price.