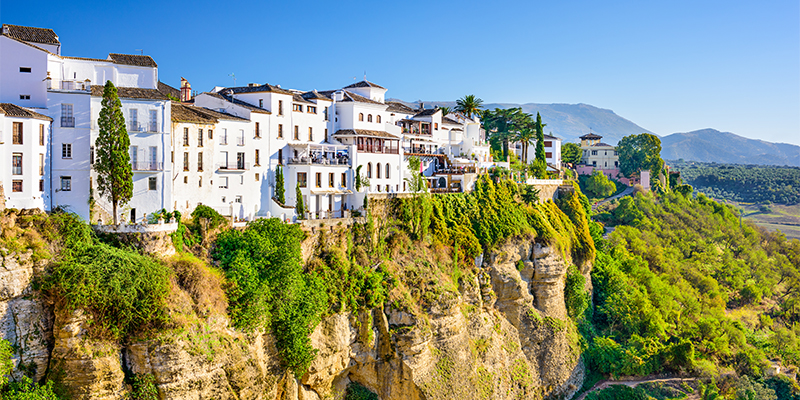 ​5 things you never knew about Andalucía
15/02/2017
If you have long admired this extremely inviting and luxurious area of Spain, you might have imagined that getting in touch with a real estate agency in Sotogrande would be a more urgent priority than marvelling at the history of the region of which the residential development is a part.
However, the truth is that few regions in this sun-drenched country are quite as culturally and historically interesting as Andalucía. It means there's plenty of trivia about the area that you may have missed – such as that below...
1.Andalucía redefines the term 'melting pot'
The term "melting pot" has frequently been used to describe multicultural societies, and it seems that almost every civilisation has made the region its home at some stage – ranging from the early Iberians and Romani to Greeks, Vandals, Visigoths, Muslim Moors and many more.
2.Ronda has long been a cultural epicentre
Ronda is worth the trip for Sotogrande residents simply on account of the astounding natural views and historic character that the city can offer. However, many a cultural titan has also been profoundly inspired by this jaw-dropping settlement, including the artists Ernest Hemingway, Orson Welles and David Bomberg, as well as the poet Rainer Maria Rilke.
3.The Malaga Fair has a long, long history
Although the celebratory event known as the Malaga Fair can seemingly trace its history back to 1887, it actually commemorates the taking of the city by the Catholic Monarchs – Isabella I of Castile and Ferdinand II of Aragon – in 1487, five years before the completion of the Reconquista. Today, the fair continues to take place over 10 nights and nine days in August.
4.Picasso's legacy is alive and well
On the subject of Malaga, you may not have been aware that the internationally celebrated painter and sculptor Pablo Picasso was born in the city. It may therefore shock you to learn that the Museo Picasso that commemorates his artistic life was only opened in 2003, in the Buenavista Palace. It contains hundreds of works donated by the artist's family.
5.Sotogrande also has plenty of that celeb 'magic dust'
The roll-call of Sotogrande regulars and inhabitants from down the years is an impressive one indeed, encompassing such famous names as Louis Alphonse, Duke of Anjou, former British Prime Minister Tony Blair and Royal Shakespeare Company actor Mike Gwilym.
We could cite so many more fascinating facts about the Andalucía area, but of course, it's perfectly possible that you will be anxious to simply find somewhere pleasant to live in the locality. That's why we would suggest that you get in touch with ourselves here at Property Sotogrande now, to ensure you find the Andalucía property that best meets your most demanding requirements.