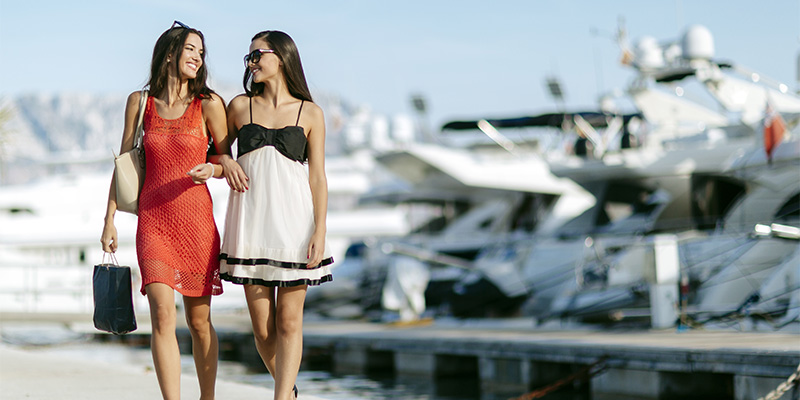 ​€50 million investment powers forward interest in Sotogrande
08/06/2017
Given our status as one of the leading portals for property rentals in Sotogrande, it's pretty natural that from time to time, we take a look at what many in the media are saying about this highly exclusive residential development. What they say is so often very positive indeed, as in the instance of one recent Financial Times article that declared: "€50m investment heralds new dawn for resort".
That headline is a reference to the decision of the Sotogrande estate's latest owners, the private equity funds Cerberus and Orion, to spend significant sums on infrastructure and sports facilities, which agents cited in the Financial Times report said was helping to stoke interest in the area.
Sotogrande is one of the places to be
Sotogrande was established way back in the 1960s, and it's fair to say that it has never exactly lacked appeal among some of the world's richest and most famous people, ranging from Tony Blair and Emilio Botin to Royal Shakespeare Company actor Mike Gwilym and Louis Alphonse, Duke of Anjou.
However, it is also true that sales dipped during the late 2000s global economic slowdown, and that they are now picking up in considerable style, as observed by multiple local property industry figures. For example, in the province of Cadiz in which Sotogrande is located, there was a 23% year-on-year rise in transactions in the third quarter of last year.
Sotogrande's return to form is being assisted by the addition of such exciting activities at the resort as a "grand prix" classic car rally – as we also recently reported on here at Property Sotogrande – and sailing regattas. A weekend market has also been introduced at the marina, where shops are teeming with life.
Find your ideal Sotogrande home with our help
All of these enthralling new developments combine with all of the pre-existing advantages of life in Sotogrande, such as its seductive weather, enviable sporting facilities and surprisingly strong transport links, to make the prospect of buying or renting property in the area more attractive than it has perhaps been for a very long time.
As for if you would like to join in with the fun, well, all that you need to do is search for your dream apartment or villa today with the assistance of one of the most respected specialists in property rentals in Sotogrande, Property Sotogrande.
Take a look at our website now to discover just some of the latest available Sotogrande homes for sale or rent – and good luck!