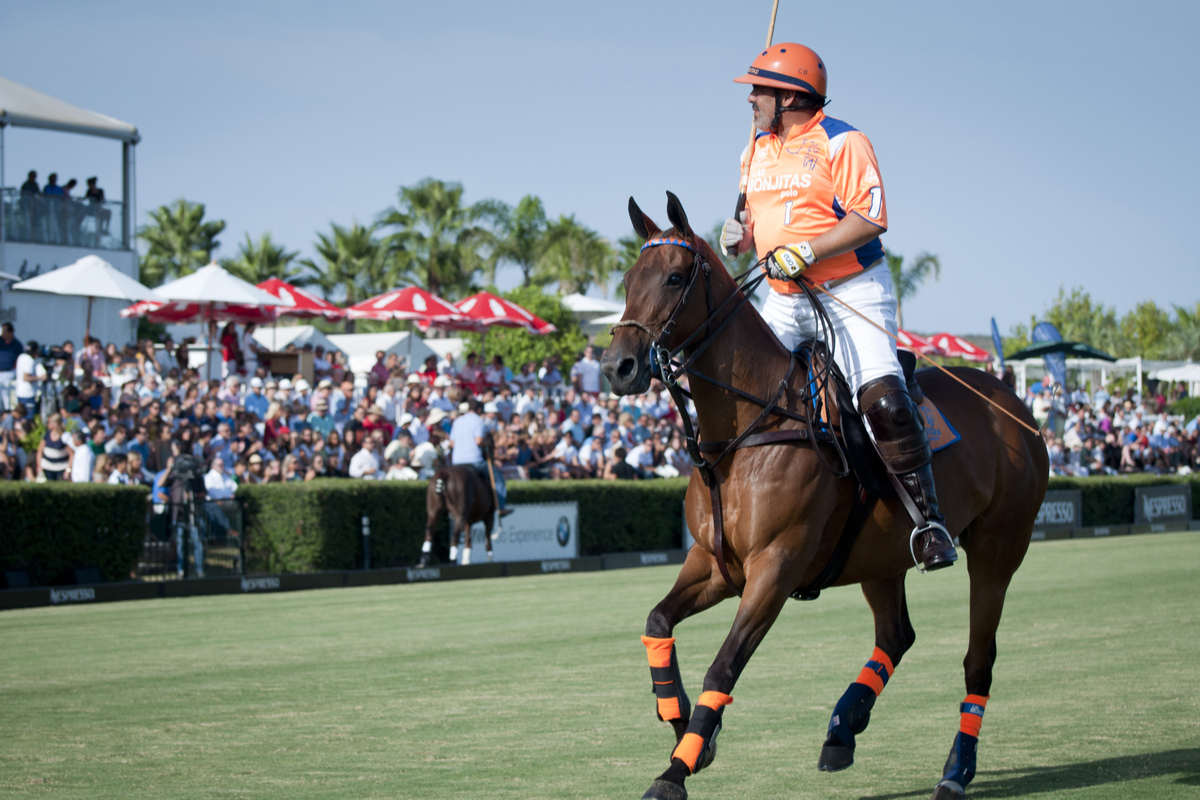 All of the anticipation of the 47th International Polo Tournament
18/07/2018
As a resident of Sotogrande, you will undoubtedly gradually come to know this highly exclusive and desirable locality, including its many attractions that are quite unlike anywhere else.
An especially popular destination for Costa del Sol residents and visitors alike is Santa Maria Polo Club. For almost half a century, it has hosted the region's premier sporting and social festival, the International Polo Tournament, which will take place once again from 25th July to 1st September 2018.
Why is this year's event such a big deal?
The more than 90,000 people who attend the International Polo Tournament each year are attracted in part, of course, by the competition itself, which showcases the skills of the world's top polo players in the prestigious polo club's green and elegant surroundings. This year, matches are set to take place every day over the tournament's 35-evening run.
However, as we mentioned above, the event is also a social occasion, as anyone who has ever attended and revelled in its chilled-out atmosphere can attest.
This year's tournament promises to be as rewarding as ever from the spectator's perspective, with a host of entertainment activities planned such as bars, night-time parties and even concerts by national and international artists. There will also be places to eat, a children's area and a shopping village for those who yearn for a bit of Andalucían retail therapy.
Even pets are welcome to attend an event that has a much more inclusive vibe than its high-level reputation might suggest. However, for those who do hanker for a slightly more exclusive experience, a VIP area will also be accessible to guests with premium tickets.
Immerse yourself in one of the local events of the year
Whether you are an equestrian enthusiast with an interest in watching the highest-ranking players and the most powerful and versatile horses in action and up close, or you are a relative newcomer to this spectacular sport, the International Polo Tournament at Santa Maria Polo Club beckons you.
Admission is even completely free for most evenings from 25th July to the end of August. More specific and detailed information, however, can be found at https://tip.santamariapoloclub.com.
Alternatively, if you are yet to establish yourself as a resident here, you may wish to consult the latest property listings from estate agents in Sotogrande like those represented here at Property Sotogrande – the online property portal that only advertises properties in the Sotogrande area.