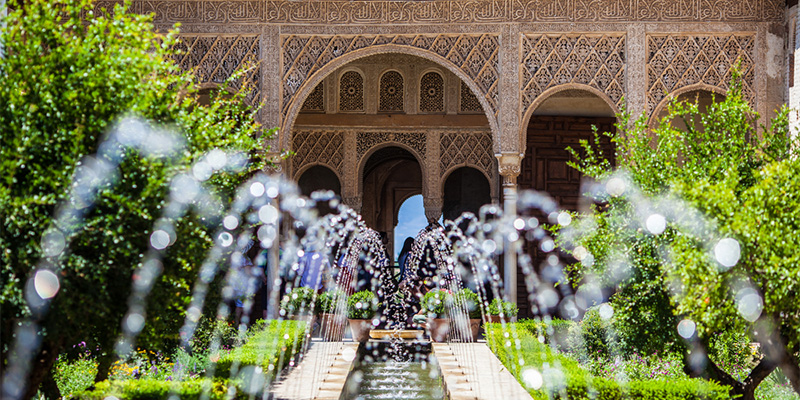 ​Andalucía is the story of many different cultures
26/04/2017
You might imagine that when you first come to rent a villa in Sotogrande, you will be more interested in such matters as where all of the local shops are and what sports and other recreational activities you can involve yourself in, rather than the finer points of the area's cultural heritage.
However, Sotogrande is also a key part of Andalucía, which is one of Spain's most culturally interesting and distinctive regions.
Few parts of the world have such a diverse past
When you look at the range of groups to have settled in Andalucía throughout human civilisation – from the Romani people, the Iberians and the Phoenicians to the Romans, Vandals and Byzantines, among others – you can be forgiven for presuming that the region would have a slightly confused image.
But as soon as you come to visit here or rent a villa in Sotogrande, you will realise that this simply isn't true. Somehow, Andalucía has emerged from the centuries of drastic change with a confident, harmonious, multicultural feel.
There are certainly remnants of Andalucía's Islamic past, such as the use of traditional head coverings, but the region is also strongly associated with bullfighting – just one of the various aspects of the area that are now seen by many across the world as quintessentially Spanish.
So many other aspects of Andalucían culture hint at an amazingly varied heritage, from the various festivals that showcase traditional arts and costume, right through to the cuisine that can be generally characterised as Mediterranean, based on olive oil, cereals, vegetables, fish and legumes.
Then, there is the remarkable roll call of world-renowned artists to have had some sort of connection with Andalucía, including Pablo Picasso, Diego Velázquez,Bartolomé Esteban Murillo and Alonzo Cano, among many others.
Make Sotogrande your new home with our help
We could say so much more about the rich cultural roots that have made Andalucía unmistakably Andalucía – but we suspect that you would like to get on with the job of finding the perfect villa to rent in such an exclusive and sought-after residential development as Sotogrande.
Make Property Sotogrande your chosen portal for perusing the apartments, penthouses and villas currently available for rent or purchase in Sotogrande, and you may well find your ideal new home sooner and more easily than you think.