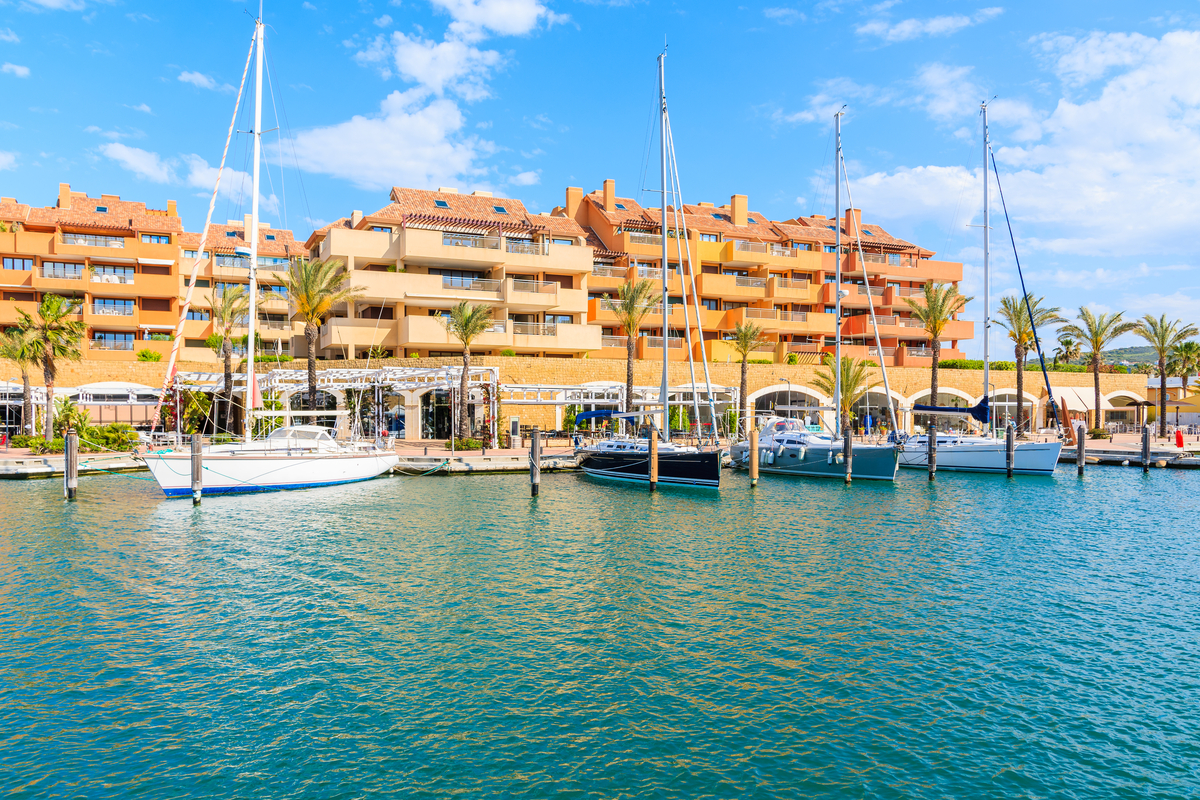 Are property prices in Spain dropping?
21/10/2021
Well, now that it has been almost a year since the UK's 'EU era' concluded and the continent is seeing a way out of the coronavirus pandemic, the short answer to "are property prices in Spain dropping?" is… no. But let's look at some of the reasons why that might be the case.
Sotogrande property retains its appeal – even at times of crisis
First of all, it is important to note that the many homes, villas and apartments for sale in Sotogrande have long remained popular – and therefore enjoyed steady property-price appreciation – due to factors far transcending whatever the economic climate may be at the time.
The highly rewarding and varied lifestyle that property owners can immerse themselves in this part of the Costa del Sol – encompassing the best in sports, leisure, dining and more – helps fuel demand for Sotogrande property, thereby keeping prices high. Even during the late 2000s global economic slowdown, property values in Sotogrande remained robust.
Spanish house prices are, if anything, on the up
Even putting aside Sotogrande specifically, there have been plenty of signs that the COVID-19 crisis has not had the same kind of impact on Spanish property as a whole as the economic crash of a decade ago did.
In fact, according to one analysis, property prices in Spain grew by 1.6% during 2020, after a decline the previous year. Similarly, the Spanish valuation firm Tinsa released a quarterly price report for the first quarter of 2021 that indicated, 12 months after the coronavirus began to truly make its impact felt in Spain, house prices in the country had actually gone up by 0.5% over the year.
And unlike the situation of a year ago, great numbers of people across Europe are now vaccinated against COVID-19, and – while the crisis is by no means 'over' – a route is being seen out of the pandemic.
These factors, combined with the prices for new-build properties in Spain potentially being pushed up by the rising prices of land, building materials and labour, mean that now is not the time to be expecting 'bargains' to pop up when it comes to Spanish property. And if you are among the many people desiring more space from a property and plentiful outdoor space in the wake of the coronavirus situation, you can be sure that this will exert upward pressure on prices, too.
Those rising prices do, however, make Sotogrande property a great investment
A sun-drenched destination in the Mediterranean, frequented by the elites and with so much to see and do… Sotogrande represents so many things to so many people, exuding desirability and exclusivity. If anything, then, even amid the increasing prices in this part of Andalucia, you might be more surprised that the houses, villas and apartments for sale in Sotogrande remain as relatively attainable as they are.
Furthermore, it is easy to see just how attainable, when you browse the latest listings for such sought-after property here at Property Sotogrande. We've gathered information about the most recent available local property for sale from multiple leading estate agents – so why not treat our site as the first step of your journey to fulfilling your Sotogrande property ownership dream?