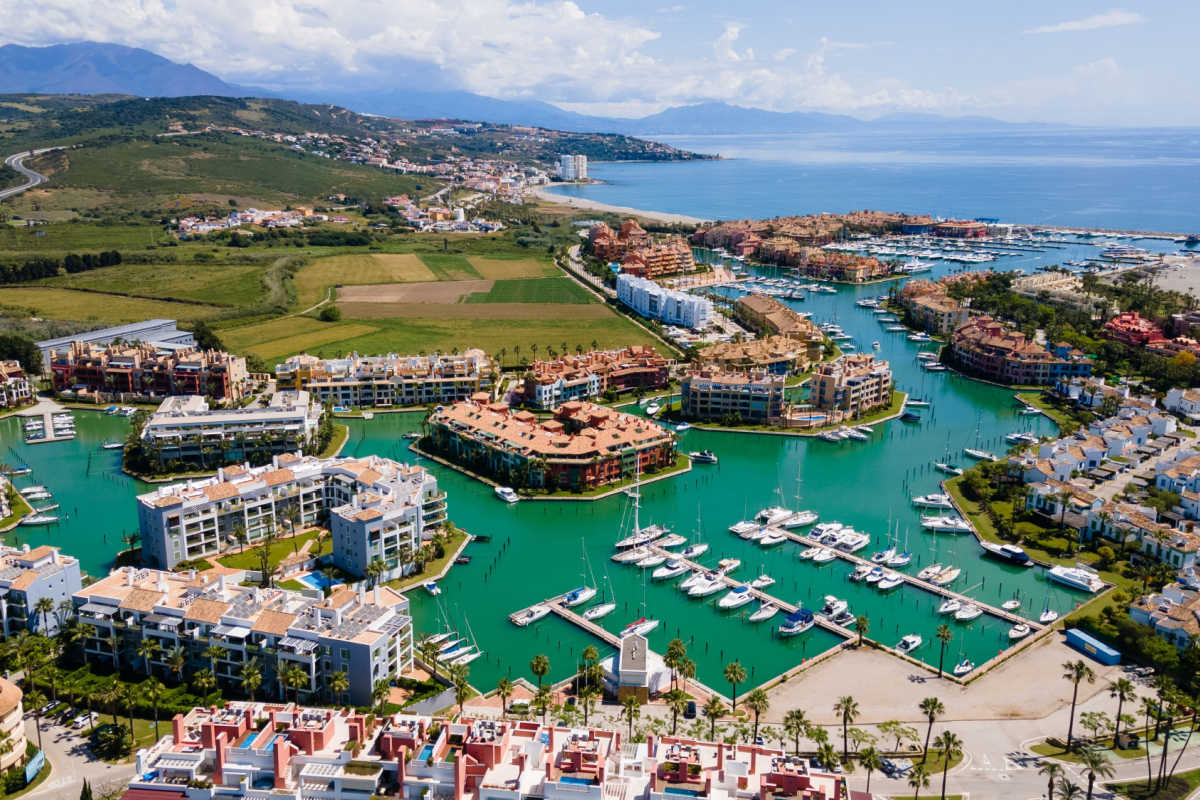 The best restaurants in Sotogrande
31/12/2022
Sotogrande is a luxurious resort town situated in the southernmost part of Spain. Known for its marina, golf courses, and stunning coastline, Sotogrande is also home to some of the best restaurants in the region. In this article, we will take a closer look at some of the best restaurants in Sotogrande.
1. Trocadero Sotogrande
Located in the heart of the marina, Trocadero Sotogrande is a popular spot for both locals and tourists alike. With stunning views of the harbor and a chic, modern ambiance, Trocadero is the perfect spot for a romantic dinner or a night out with friends. The menu features a mix of Mediterranean and international cuisine, with dishes like lobster linguine, tuna tartare, and grilled octopus.
2. Midas Sotogrande
Midas Sotogrande is a gourmet restaurant that offers a unique dining experience. Located in the Club de Golf Valderrama, this Michelin-starred restaurant is known for its innovative cuisine and exceptional service. The menu changes regularly, but dishes like smoked duck, Iberian pork, and sea bass with fennel are some of the favorites. The wine list is also extensive, with a selection of over 400 labels.
3. Ke
If you're in the mood for Asian cuisine, then Ke is the place to be. This sleek and modern restaurant serves up some of the best sushi in Sotogrande, as well as a range of other Japanese and Thai dishes. The menu features classic rolls like salmon avocado and spicy tuna, as well as more unique options like the Sotogrande roll with prawns, mango, and avocado. The atmosphere is trendy and sophisticated, making it a great spot for a night out with friends.
4. El Gaucho de Sotogrande
For meat lovers, El Gaucho de Sotogrande is a must-visit. This Argentinean-style steakhouse serves up some of the best cuts of meat in the region, all cooked to perfection on the grill. The menu features a range of cuts, including sirloin, ribeye, and filet mignon, as well as classic sides like roasted potatoes and creamed spinach. The restaurant itself is cozy and rustic, with warm lighting and leather seating.
5. La Quinta
Located in the nearby town of San Roque, La Quinta is a hidden gem that is well worth the short drive. This family-run restaurant serves up traditional Spanish cuisine, with dishes like Iberian ham, grilled squid, and paella. The restaurant itself is charming and rustic, with exposed brick walls and wooden beams. The staff is also incredibly friendly and welcoming, making for a memorable dining experience.
In conclusion, Sotogrande is home to some truly exceptional restaurants that cater to a range of tastes and preferences. Whether you're in the mood for Mediterranean cuisine, Asian fusion, or a classic steakhouse experience, you're sure to find something to suit your palate. So, the next time you're in the area, be sure to check out some of these top-rated restaurants and experience the best of Sotogrande's dining scene.