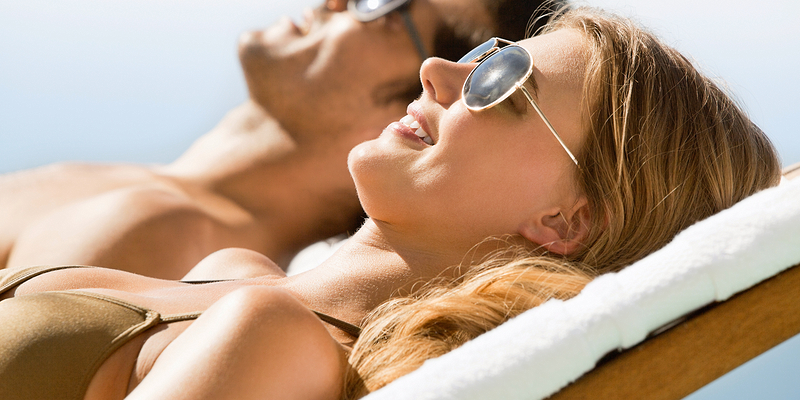 The best ways to unwind once you buy a house in Sotogrande
24/11/2016
Would you like to get away from your hectic life and move to a sun-drenched paradise that gives you the freedom to sit back and relax? Property Sotogrande can provide luxurious properties with great connections to shopping districts, beaches and plenty of lounging space.
We specialise in renting and selling properties exclusively in Sotogrande. This glorious Andalusian development gives residents picturesque horizons, plenty of amazing restaurants and bars and a wealth of beautiful beaches for relaxing under the Spanish sun.
Sotogrande has many prestigious golf courses, polo facilities and a busy marina, plus plenty of sports clubs for you to join, but you also couldn't pick a better place to live if you simply want to take it easy and bask in the magnificent sunlight while you sip an ice-cold drink.
Relaxing by the pool
Many of the properties that we have available for purchase come fully equipped with incredible pools and spacious garden areas for your guests. Some of our properties even have tennis courts if you wish to go a few rounds before retiring to one of your home's luxury bedrooms.
What if your guests fall in love with your home and don't want to leave? Let them stay in one of your spare rooms. A great number of our sale and rental properties come with a myriad of space to accommodate friends and family.
Working on your tan
Outside your luxury Sotogrande property, you'll find a plethora of gourmet restaurants and cocktail bars for you and your friends to enjoy, but if you're still in a lounging mood, there's nothing quite like sunbathing on a Spanish beach.
Sotogrande has access to extensive beach space for families to have fun days out or simply so that you can have a good, long siesta. Playa Sotogrande spans 2km and features a luxurious beach club.
However, there are several other beaches stretching from Sotogrande to other areas of the Costa del Sol, with the largest being Playa Guadalquiton, which is roughly 5km long and covers parts of both Sotogrande and Alcaidesa. In short, you'll never be short of space to relax in and around Sotogrande.
Ask us about the latest luxurious Sotogrande homes
However you may wish to use your time in Sotogrande, it naturally follows that you will desire the best possible local living quarters – something that you can certainly be assured of when you search for your dream home with the help of our experts here at Property Sotogrande.
Why wait any longer? If you would like to buy a house in Sotogrande that you have spotted on our website, feel free to get in touch with one of our knowledgeable team members, who will be able to tell you more about the property and organise a viewing.