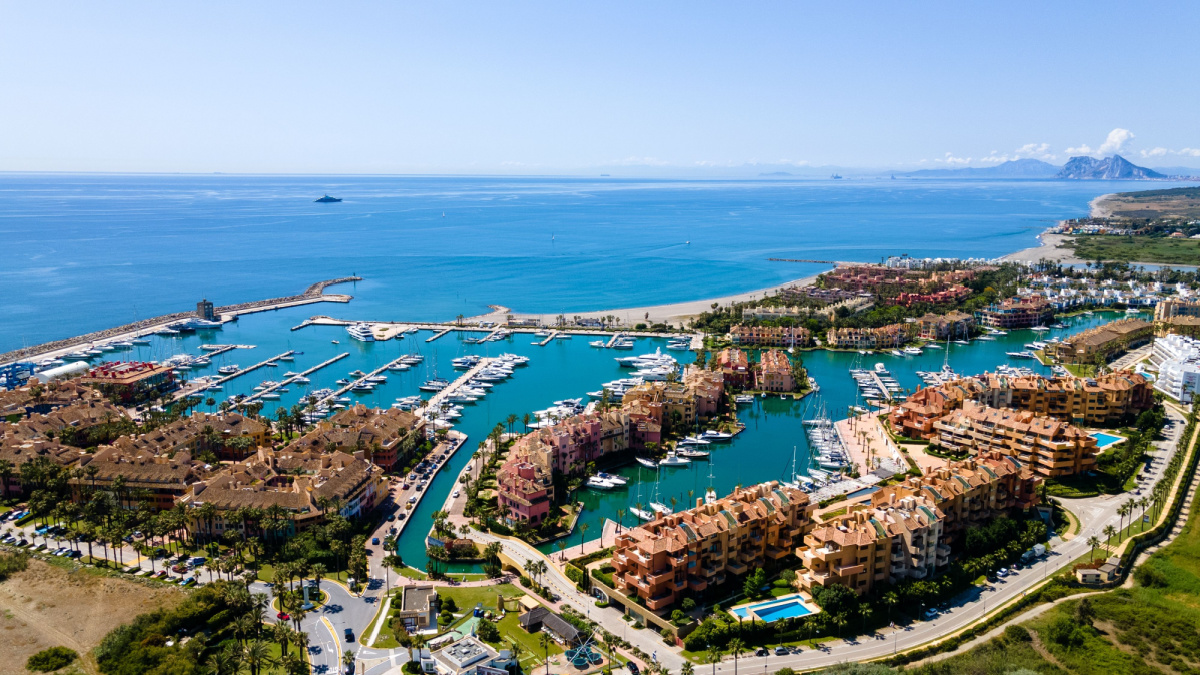 Can I stay longer in Sotogrande if I own a property?
17/11/2023
Can I stay longer in Sotogrande if I own a property?
This is a question that a lot of people who buy apartments in Sotogrande – or who are contemplating doing so – ask, and we can well understand why.
With its ever-reliable Mediterranean sun, picturesque scenery, and an abundance of things to see and do – ranging from sporting pursuits to the finest of fine dining – why wouldn't you wish to linger in this exclusive residential development for as long as possible?
Alas, to give you a direct answer to your question, the simple act of owning a property in Spain – whether in Sotogrande or in any other part of the country – won't give you any particular rights in relation to staying for longer in Spain.
What this means is that, whatever your rights may be to stay in Spain for a certain period of time, those will stay the same if you buy a Sotogrande house, apartment, villa, or plot.
You will need to take further steps, then, if you wish to extend the period of time during the year that you are entitled to spend in Spain.
So, what is the situation for UK nationals who snap up a Sotogrande home?
Britons who are looking to buy apartments in Sotogrande might be especially susceptible to confusion about this situation, given the major change in their country's relationship with the European Union (EU) in recent years.
So, let's be absolutely clear about what the requirements are right now: as a UK citizen visiting Spain, you will need to follow what is known as the "90/180-day rule".
This rule is a consequence of Spain being a member of the Schengen Area of 27 European countries that have largely abolished border controls. It sets a maximum number of days that someone from outside the Schengen Area is permitted to spend in the Schengen Area.
Whether, then, you are "merely" a tourist visiting Spain from the UK, or a UK national who owns a property in Sotogrande, the legal situation will be the same: you will only be able to stay for up to 90 days (so, about three months) in any given 180-day period (approximately six months).
Complying with the 90/180-day rule may be awkward, but there are potential solutions
Now, for some British owners of Sotogrande property, the 90/180-day rule might not be overly tricky to achieve compliance with. For example, you might have only ever intended to spend one or two months a year at your Sotogrande home – perhaps during the summer, or even in the colder months if you like to get away from chilly wintry conditions in the UK.
But for some other people, it could be a much more challenging endeavour to stay on the right side of the law. And if you do overstay the allowed period, you could end up being hit with financial penalties, forced to leave the country, and/or even banned from the Schengen Area for a certain time.
Your awareness of these risks might lead you to look into the Spanish visa options that would entitle you to stay in the country for longer. Depending on your particular circumstances and needs, that could entail looking into obtaining a work visa, or perhaps a non-lucrative visa, the Golden visa, or even the recently launched digital nomad visa, the latter aimed at remote workers.
But of course, talking about specific migration pathways would be venturing beyond our area of expertise here at Property Sotogrande. In any case, we would urge you to contact the relevant authorities for the very latest information.
In the meantime, if you are among the many British nationals who would like to buy apartments in Sotogrande, it really is a very quick and simple process to browse our online property portal and discover the current property listings for this in-demand part of the Costa del Sol.