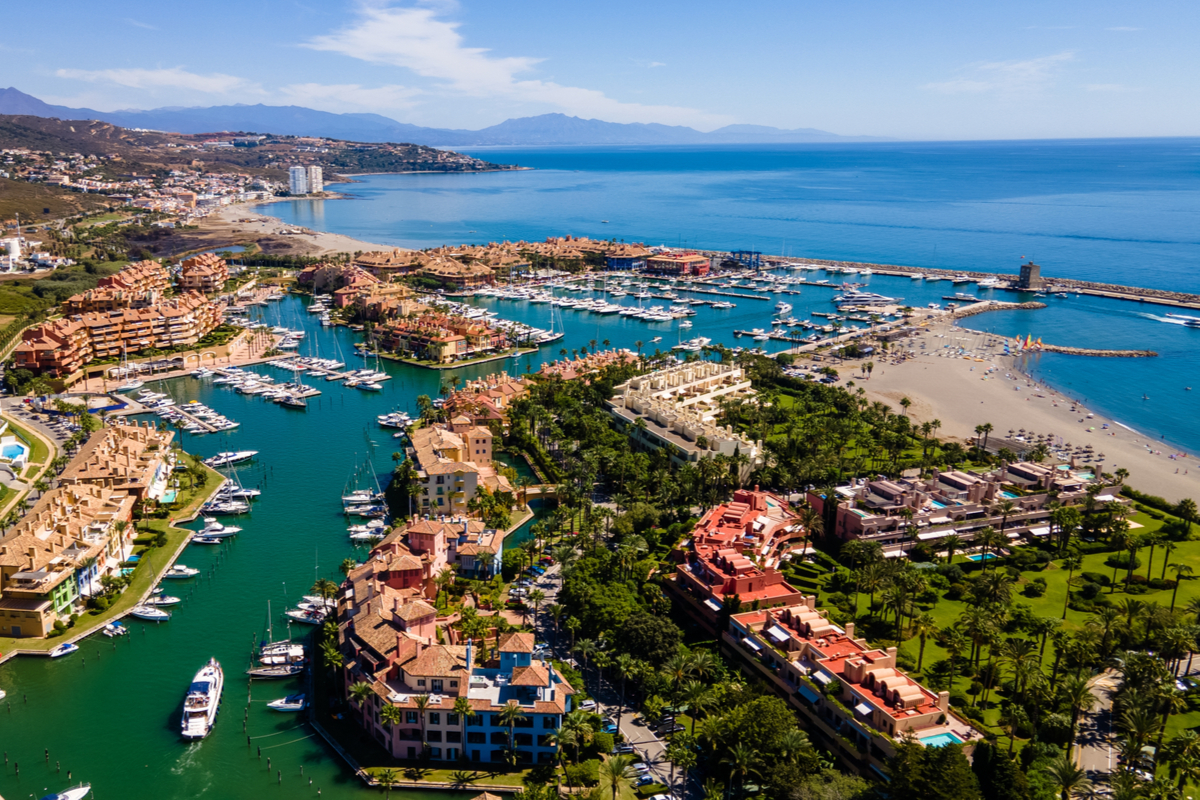 Can you buy property in Sotogrande without being a resident?
25/02/2022
Can you buy property in Sotogrande without being a resident?
There is a short answer to the question above, and that is yes. Indeed, there are no rules restricting foreigners from owning property in Spain, and that includes the beautiful residential developments within Sotogrande. But as with all real estate, there is greater complexity to the subject than that.
Buying a house in Spain isn't as easy as 'just' signing a contract; there is bureaucracy that you will need to navigate if you would like to buy a property in Sotogrande.
The Spanish property market is distinguished from any home market elsewhere, and it helps to know what to expect before becoming involved in Spanish real estate. Some factors to consider include pervasive property scams (harder to avoid than you might think), high capital gains tax, and forecasted fluctuations in the housing market itself.
We've broken down the process of buying property in Sotogrande – including all the tricky bureaucracy – so that you are better informed as a potential purchaser from outside the country.
Tax and budgeting
In Spain, the cost of acquiring property can vary considerably from region to region, and not just because of varying supply and demand factors affecting the 'headline' prices of property.
Taxes and other charges are generally paid for by the buyer, and include the likes of property transfer tax, VAT or IVA, notary costs, title deed tax and land registration fees, as well as legal fees.
It is important to note that, before you even pay your property transfer tax and so on, you will need to obtain a Spanish tax identification number. You don't need a bank account to obtain this number, but we would recommend investing in a bank account that functions well in Spain prior to your purchase.
Start your property search
Buying property in Sotogrande can be made a lot easier with the help of talented estate agents. Property Sotogrande is not an estate agent itself; instead, we are an online property portal, presenting listings from multiple respected estate agents serving this part of the Costa del Sol.
Nonetheless, the knowledge that the estate agents represented on our site are all highly reputable organisations should greatly reassure you when you are looking to avoid some of the more disreputable property 'experts' and purchase opportunities that can sometimes spring up in Spain.
It is essential that the property in Sotogrande you go on to buy is offered to you by a genuine and trustworthy real estate agent, that there is adequate planning approval as given by the Registro de la Propriedad (Land Registry), that there are no outstanding obligations on the property, and that the property is structurally sound.
Reservation agreement
When a buyer reserves the right to acquire a property in Spain for a stated length of time, this is referred to as a reservation agreement. During the reserve period, it will not be possible for the property to be sold to another party.
As part of this process, you may receive a letter of intent for subsequent negotiation, before you apply your signature.
Payment of the property transfer tax or VAT
Finally, the process will be concluded with payment of the applicable taxes and the Land Registry will be updated with the new information. That's it – you will be the owner of the property.
When you would like to buy a property in Sotogrande but are unsure where to start, start with us! Property Sotogrande really is the complete online property portal for this hugely desirable part of the Costa del Sol, presenting an excellent range of property listings for your perusal – and potential action.