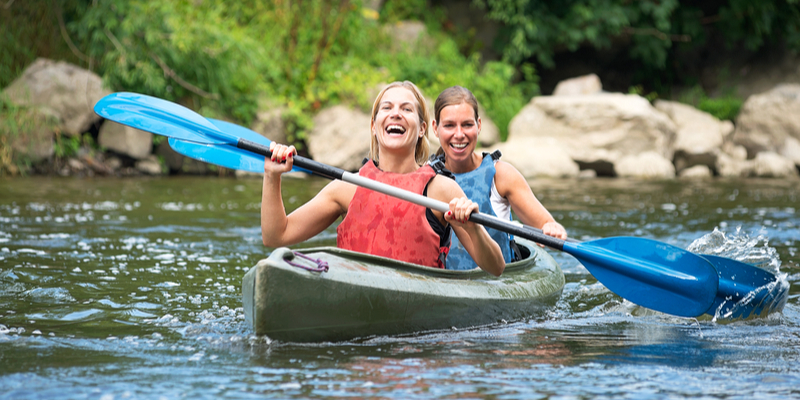 ​Christmas events to enjoy as a Sotogrande resident
13/12/2016
You've picked a good time of year to move to the glorious shores of Sotogrande. Alongside the world-famous golf courses, gourmet restaurants and amazing polo facilities, Sotogrande has plenty going on over the Christmas season for everyone to enjoy.
Venture outside your new property and see how Spain spends the holiday seasons. Keep an eye out for some of these exciting events throughout December.
Christmas kayaking down the Guardiaro
For a much less conventional way to spend Christmas Eve than arranging gifts beneath the tree, why not go kayaking with Andalucia Activities? The event is scheduled to take place on the Guadiaro river and comes with a complimentary lunch and drink afterwards.
You can bring your own kayak if you like – otherwise, the organisers are happy to lend you one to use.
The Santa Claus Charity race
You'll be seeing a lot of red in Sotogrande this festive season, not least because of this annual charity race. Participants will dress as Santa Claus and run through the streets of Sotogrande to raise money to help bring a brighter Christmas to children spending their holiday season in a hospital oncology ward.
As an added incentive, you'll receive a mince pie and glass of mulled wine at the end of the race. So, whether you want to participate and raise some money or instead simply cheer on the other Santas, why not come down to Mercado de Levante on 18th December?
Christmas festival at El Mercado de Levante
Sticking with Sotogrande's fabulous marina area, El Mercado de Levante will also host a dazzling Christmas festival all the way through December to 6th January 2017.
There will be ice skating, gourmet food stalls, fireworks and festive workshops - and if you're lucky, you might even be able to introduce your children to Santa Claus.
Live in luxury all year round with a Sotogrande property
Sotogrande has Christmas covered this year, with plenty of fun to be had for all of the family over the festive season. Experience all of it, and the rest of what Andalucia has to offer, from the comfort of a luxurious Sotogrande property.
Property Sotogrande advertises a wide variety of magnificent houses for sale in Sotogrande at good prices. To learn more about how you could soon be living the good life, get in touch today with our team, who will be able to introduce you to many of the finest properties presently on the market.