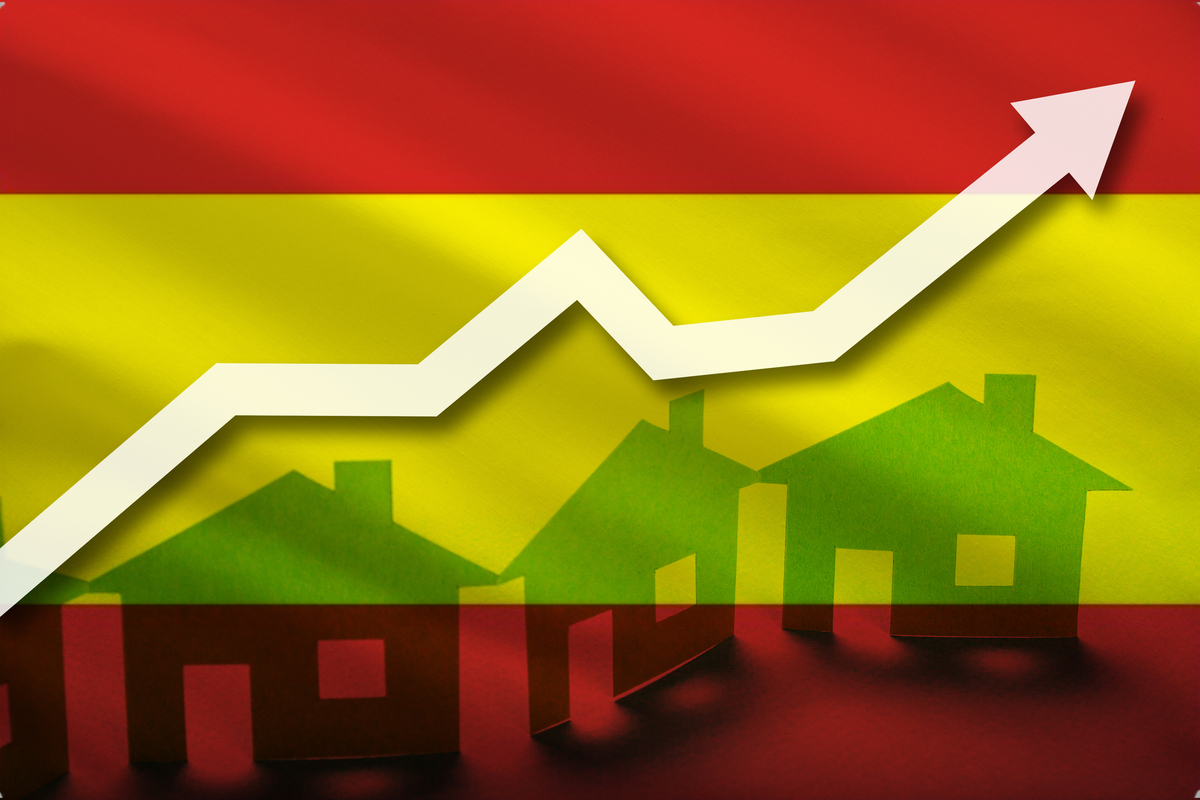 Continued surges in Spanish property prices and sales, with more tipped to come
19/12/2017
While our team here at Property Sotogrande does – in keeping with our name – focus above all else on the various available Sotogrande property for sale, we do also take an interest in the wellbeing of the wider property market in Spain.
On that subject, it appears that property sales and prices alike are sustaining their strong recent performances, with the headline news being an 8.6% rise in the country's residential property sales in the 12 months to September. That same period also saw prices creep up by 2.4%.
Those figures have been released by the Association of Spanish Notaries, which added that by property type, there was a 7.7% increase in apartment sales during the same time bracket, with prices going up by 8.9%. An even bigger rise – 12% - was recorded for the sales of detached homes.
Plenty to excite property market watchers
It may also interest many prospective purchasers of property in Spain to learn that the average square metre price of dwellings bought in September was 2.4% up on a year earlier, at €1,331. The figure for detached homes was 1.4% higher than the previous September, and for apartments, it was 3.8% up.
Mortgage lending appears to be increasing, too, with data showing that the average loan in September was €163,330 – 4.6% greater than 12 months earlier. There was also an 8.2% increase in lending to buy a home during this period.
As if those figures don't send a strong enough signal that now is surely the time to snap up Sotogrande property for sale before prices spiral beyond reach for many buyers, Spain's six most-watched house price indices are all indicating that the market has recovered.
The Fomento index, which is based on valuations, was 2.7% higher in the year's third quarter. A 6.82% increase was recorded by the Association of Spanish Registrars, compared to a 2.4% jump for Notaires in September. Idealist saw a 5.6% rise in November, and Tinsa observed a 4.3% increase in September.
Given that – as noted by Mark Stucklin of Spanish Property Insight – all of these indices were in negative territory just a few years ago, it is a firm sign of the buoyant health of the current Spanish property market that they are all now positive.
He added: "Indeed, the price data published in November was the most positive in more than a decade. If the current cycle performs like in the past, we can expect several years of rising Spanish property prices ahead of us."
Browse the latest Sotogrande property for sale
Whatever type of property you've always dreamed of buying in Sotogrande – you may have a house, apartment, villa or even plot in mind – you can't hope for a better one-stop property portal for this highly desirable area than Property Sotogrande.
We give you hundreds of property listings to peruse from many of the locality's most popular and trusted estate agents. It means you don't need to look anywhere else for the latest opportunities to purchase Sotogrande property for sale.