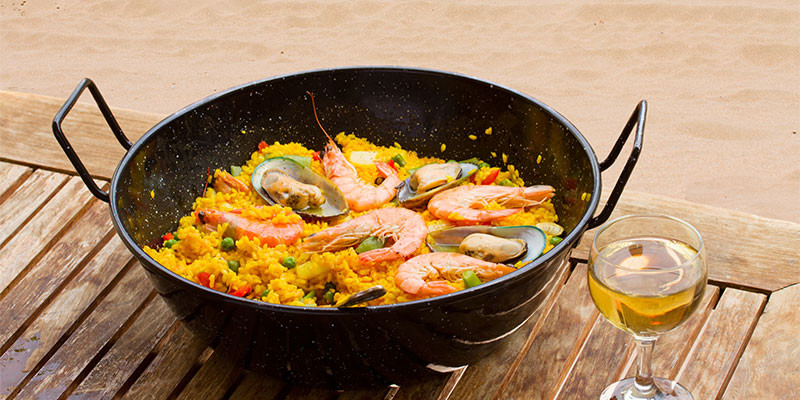 Dining, drinking and dancing - do it all in style in Sotogrande
26/05/2016
Sotogrande is famed for a leisurely lifestyle, which is just one of the many aspects of life in this part of Andalusia that drives people to search for property in Sotogrande.
Certainly, Sotogrande residents never tire of the wide array of restaurants, bars, pubs and nightlife that this fascinating region has to offer!
A wide range of world-class dining
Sotogrande is situated on the coastline of Southern Spain, which makes it a prime location for seafood-based cuisine.
If you're not a fan of seafood, don't be put off; the vast majority of restaurants and other dining venues in Sotogrande serve a wide variety of food.
Some of Sotogrande's most popular restaurants include a choice of authentic, high-quality tapas restaurants, friendly bars and grills, and a whole host of other establishments – everything from Italian restaurants to Irish bars.
Bars and pubs galore
You'll find all manner of bars and pubs dotted around Sotogrande, but we highly recommend searching for ones situated in the scenic marina, or checking out the various beach bars that the area has to offer.
Chambao Beach Bar and Gigi's Beach are both hits with locals and tourists alike, each offering a wide array of food and drink with friendly service, all on the backdrop of the stunning sandy beaches that are just another hallmark of Sotogrande.
Nightlife is never far away
As a whole, Sotogrande tends to have a much more relaxed atmosphere than many other parts of Spain – one that tends to focus on dining and drinking at a leisurely pace, as opposed to a buzzing nightlife and club scene.
If it's nightlife you're after, Marbella is less than an hour's drive away from Sotogrande. There is a wide variety of bars, pubs and clubs that never seem to close until dawn, the city is just a short journey away, should you want a break from the easy-going Sotogrande lifestyle.
Find your dream Sotogrande property through us!
Whatever it is that draws you towards Sotogrande, there's no better way to search for a property in the area than with Property Sotogrande – the area's leading property portal.
Our team is dedicated to finding the most suitable property for you based on your individual requirements, as well as showcasing the best of what the area has to offer - so don't be afraid to contact us if you would like to know more about life in this incredible corner of the globe.