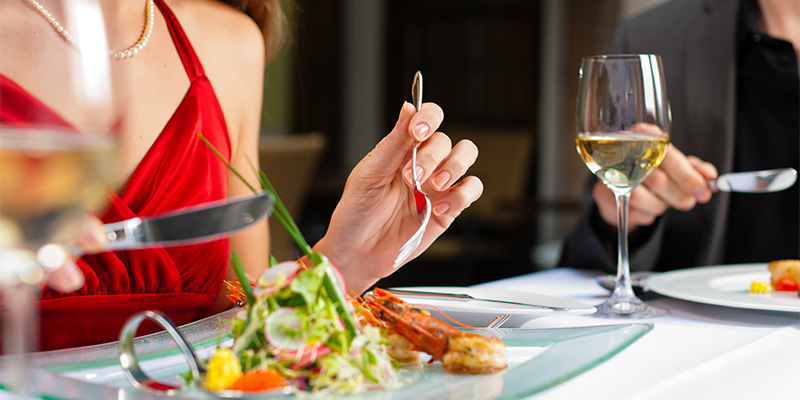 Dining in Sotogrande – a once in a lifetime experience
22/08/2016
There are countless aspects of Sotogrande and the lifestyle that it offers that attract hundreds of people to holiday and perhaps even live here, ranging from the leisurely lifestyle to the constantly balmy climate. Should you choose to buy a property in Sotogrande, you will be able to enjoy all of these benefits of life here for as long and as often as you please.
As Sotogrande's only property portal with many leading estate agents for this mega-exclusive and desirable part of the world, one aspect of life in Sotogrande that we've noticed people never seem to tire of is dining.
Food plays a major part in the life of the typical Sotogrande resident, and this area of Andalusia serves up some of the best around - perfect whether you've spent the evening dancing, lounging around on the beach or enjoying a low-key and romantic night in.
A whole world of delectable cuisine
As you might expect given Sotogrande's attractiveness for those seeking the best of the best in the place they call home, this part of Andalusia offers stunning diversity in its cuisine, ranging from Argentinean food and Indian dishes to homely British pub grub.
Sotogrande's true community feel should also make it unsurprising that there is no shortage of appealing options for children and others with specific dietary requirements. No matter what your tastes or preferences are, there will be a restaurant or café that caters to you.
High-quality dining that never ceases
Of course, even the most enthusiastic and committed Sotogrande restaurant-goer will occasionally fancy a cosy night in, and the great news is that the locality is just as well-equipped for this eventuality, with a pleasing selection of good quality supermarkets and shops.
Whether you just need to pick up the everyday essentials like bread and coffee or have certain fresh produce or other particular ingredients in mind for a more ambitious dish, you will be truly well-served in Sotogrande.
Whether you are looking to live in Sotogrande on a permanent basis or simply wish to have somewhere to reside in the winter or summer, you can rely on Property Sotogrande to find you the property of your dreams – please don't hesitate to contact us for more information.