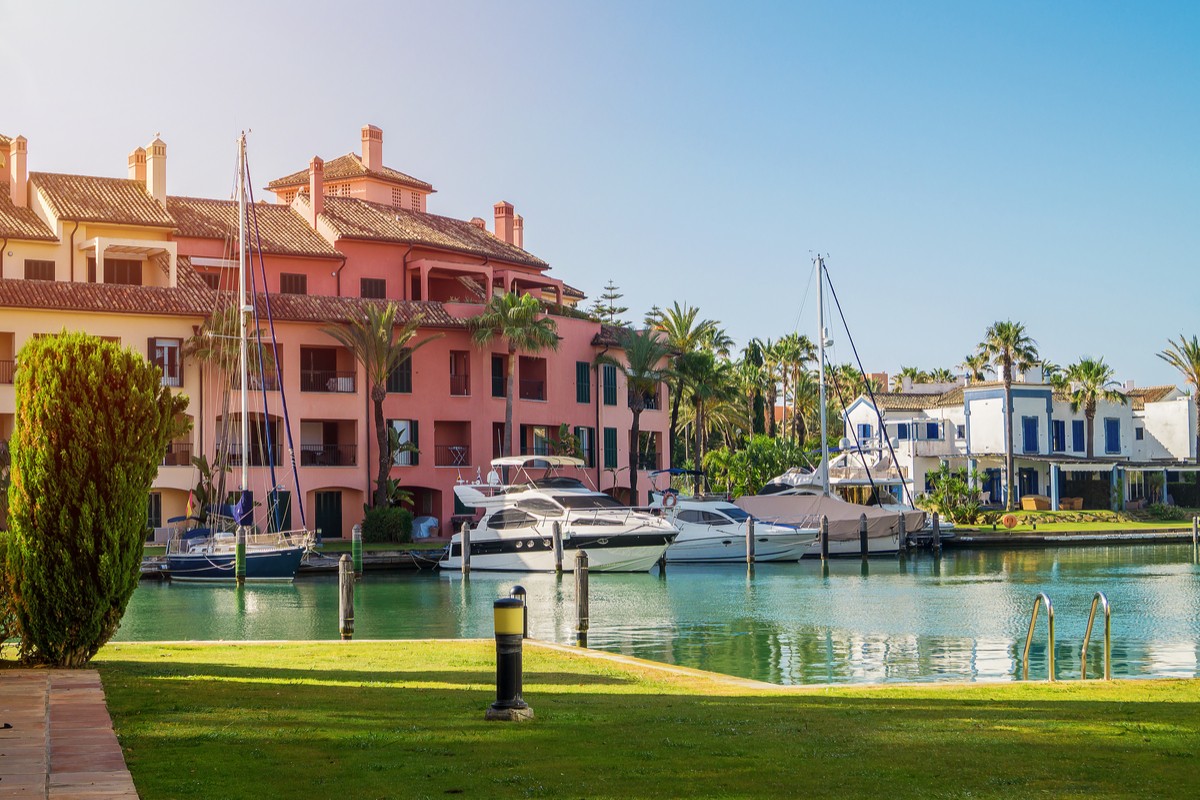 Evidence of a thriving boating scene in Andalucía
30/10/2017
One might have expected the only European region with both Mediterranean and Atlantic coastlines to have had a very long-established boating scene, but in fact, it is only in the last few decades that this has become an especially distinguishing feature of Andalucía.
Instead, the sea of the region's southern border was once largely the province of working fishermen. However, those looking for houses, apartments and villas for sale in Sotogrande may be interested to read that this situation is changing quickly, with boating becoming more and more popular across this in-demand part of Spain.
Big money being made from boating
As reported by community newspaper RTN, the Andalucían Marina Marinas Association has said that it has earned €7 million from the 17 marinas in its ownership, thanks in large part to average occupation rates of 85% during the summer months. The association has attributed such popularity to its members' high quality of service, as tourist numbers continue their upward climb.
Group members are responsible for 60% of all of the Andalucían coastline's berths, and the more business they attract, the more work that can be generated both directly and through support services.
Among the association's members are some of the best-known marinas in the Costa del Sol, ranging from Cabopino and Estepona to Puerto Banus and Sotogrande itself.
Play your own part in the regional success story
Andalucía has long been associated with land-locked leisure pursuits, such as horse riding and hunting. However, over the last few decades, Spaniards have truly begun to appreciate the sea to which they enjoy such envious access compared to many other parts of the world.
One big factor behind the surge in popularity of boating in Andalucía is the influx of foreigners with an interest in water-borne activity – one only needs to visit a marina here to notice the large numbers of moored boats showing a variety of registration marks.
Whether you hire or own a boat during your time as a Sotogrande resident, as well as whether you choose to take to the seas in a humble outboard-powered dinghy or the most luxurious vessel that may have cost you many millions of Euros, there is no question that Andalucía is increasingly becoming one of Europe's essential boating destinations.
Why not take a look at the latest apartments, houses, plots and villas for sale in Sotogrande now, with a little help from Property Sotogrande? We bring together hundreds of advertised properties from many of the Sotogrande area's most trusted estate agents, so there really is no need for you to start your search anywhere else.