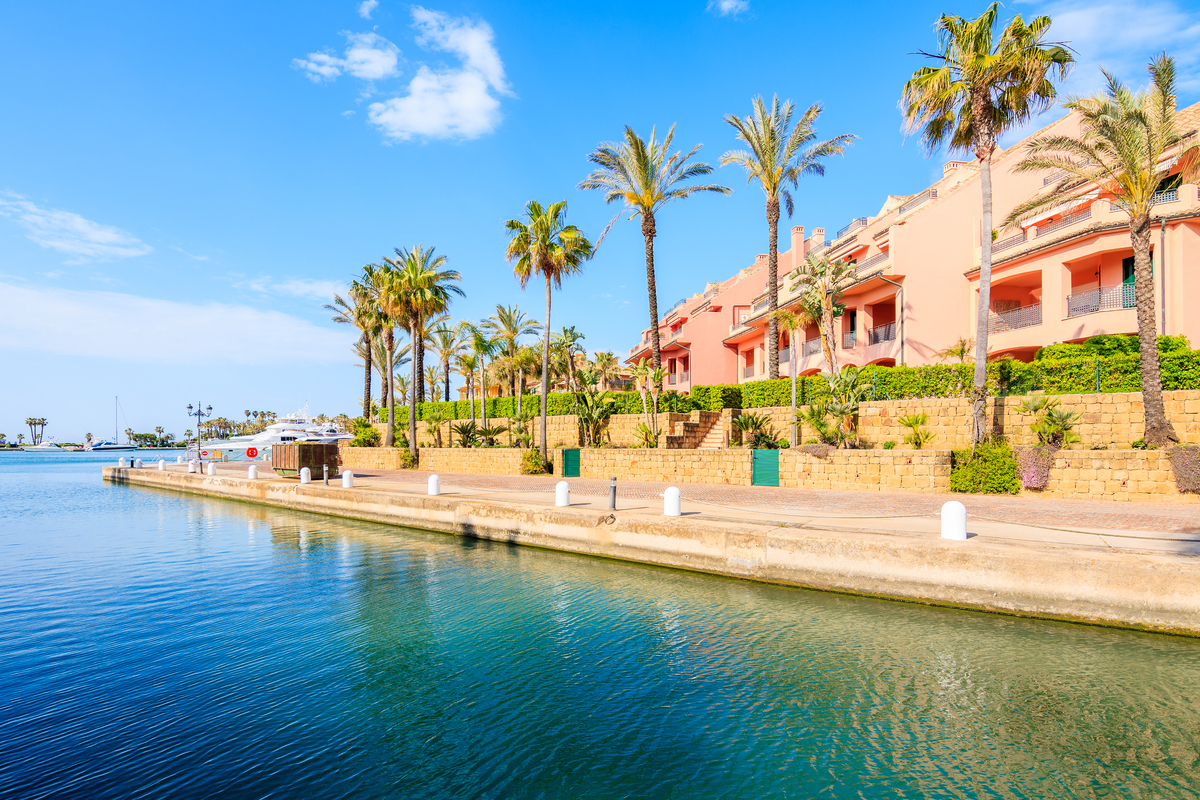 How to buy a house in Sotogrande
25/06/2019
So, you've dreamed for many years of living in this sought-after corner of the Costa del Sol – and finally, the opportunity is before you. But have you properly researched what is actually involved in purchasing a property in Spain?
Here are the broad steps that you will need to take if you are to buy a Sotogrande home.
First of all... do you know what you're looking for?
The great news is that if you're reading this, you've presumably already decided that you wish to specifically buy a house in Sotogrande, meaning much of your work in this regard is done.
After all, Sotogrande is one of the most exclusive and sought-after areas of Europe in which to live, so you can be relatively assured of quality in whichever part of this resort you look.
This applies even more strongly when you search for a Sotogrande home, apartment, villa or plot through the website of Property Sotogrande. This is because we are the principal online portal for local property, drawing our listings from seven of the most trusted estate agents serving the area.
Are there any restrictions on buying to be aware of?
Thankfully, Spain does not impose conditions on who it permits to buy its properties – so whether you're looking to invest in a home or even land on which to build your dream home, you're free to do it.
You will, however, be required to obtain a financial number – also known as an NIE number – if you are to buy a house in Sotogrande or anywhere else in Spain. This can be done simply by walking into a Spanish police station that deals with foreign documentation, although it's also possible to apply at the Spanish embassy located in your home country.
What about the buying process itself?
The basic process of purchasing a Spanish property entails the buyer first making an offer, usually through the estate agent the seller is using. Provided that this offer is accepted, the buyer and seller then sign a preliminary contract known as a contrato privado de compravento, with the buyer paying a deposit typically amounting to about 10% of the purchase price.
It would then be up to you as the buyer to arrange any necessary mortgage. At this point, you should have already discussed your requirements with a mortgage provider; it is especially vital to note that lenders will only complete on a mortgage agreement once you own a property. It is for this reason that a clause should be included in your property purchase contract that enables you to exit the agreement if you are unable to obtain a mortgage.
Finally, you can expect to sign a contract of sale, or escritura de compravento. This is normally done in front of a notary, after which, you will be liable to pay the full sale price, taxes and other costs.
Start your search today for an idyllic and luxurious Sotogrande home
There you have it – the broad rules of what you need to do to buy a house in Sotogrande! Naturally, though, these aren't all of the factors that you will need to think about when making such a major investment, which is why we would also urge you to engage the services of a reputable lawyer specialising in Spanish land law (urbanismo) and registered with the local bar association (Colegio de Abogados).
Browse the Property Sotogrande website today to discover the latest advertised listings for local homes – and in the process, take that first step to realising your Spanish property dream!