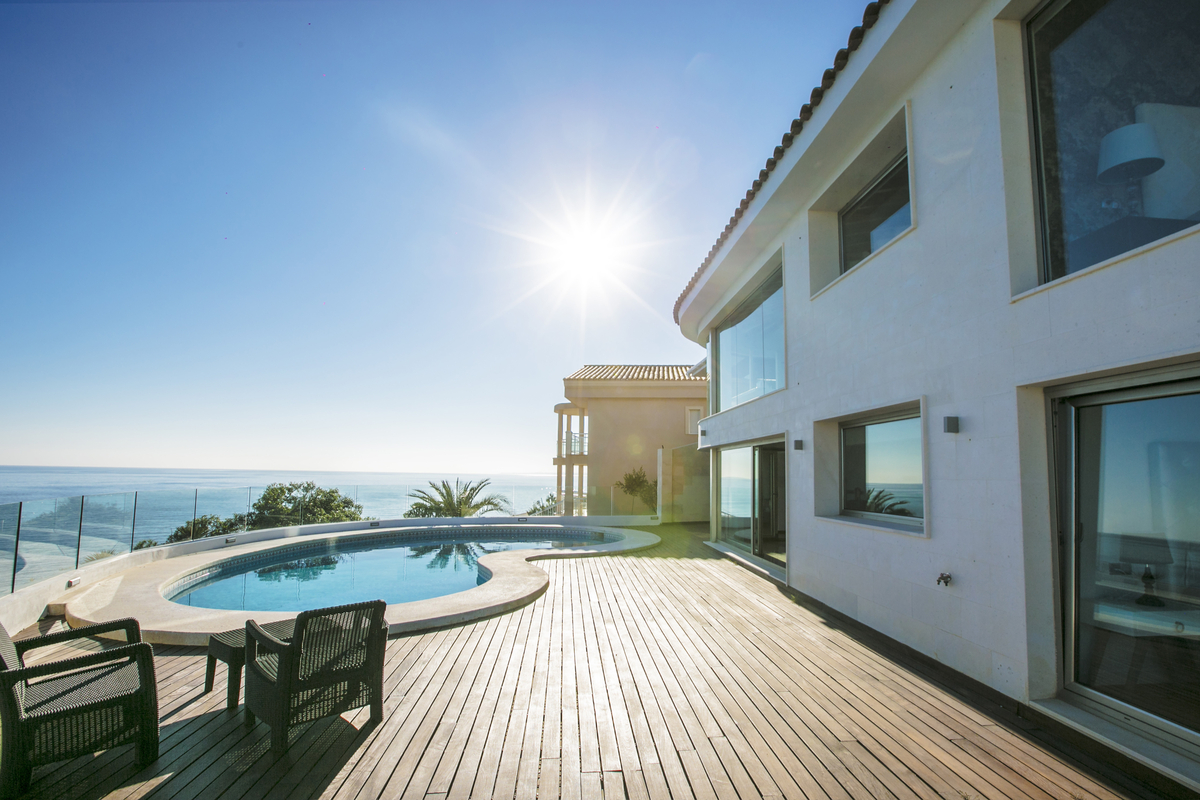 How to rent a villa in Sotogrande
11/07/2019
There are many reasons why you may prefer renting a property in Sotogrande to buying, at least initially. After all, renting gives you a certain level of flexibility, and enables you to sample a given locality if you are still unsure of its suitability for you as a long-term destination.
Unsurprisingly, then, here at Property Sotogrande, we serve a lot of people who are looking to rent a villa in Sotogrande. But what are the vital steps to be aware of?
The starting point is to find your dream property
Of course, there are plenty of ways to potentially find a property to rent in Sotogrande, such as through word of mouth, newspaper adverts or an estate agent (inmobiliarias).
But why bother going from estate agent to estate agent asking about the available property rental opportunities they have in Sotogrande at the moment, when you can simply check the constantly updated listings drawn from multiple leading local estate agents that our site can bring you?
Don't be stung by estate agent fees
It's especially important to note that if you find a property through an estate agent, it is usually the landlord who pays them. If, though, you specifically ask an estate agent to find a property for you, they'll probably charge you for this service, either in the form of a fixed fee or a percentage of the monthly rent.
You could therefore end up paying a few hundred Euros or even a month's rent – another good reason, in other words, to use an online property portal like Property Sotogrande to find a local villa instead!
Check whether the property is furnished or unfurnished
When you're perusing adverts for rentable Sotogrande villas, the descriptions should make clear whether or not the property is furnished. If there is any ambiguity, it's well worth emailing the estate agent to get them to confirm the situation for the given property in writing.
Unfortunately, there is a lack of clear standards in Spain as to what constitutes furnished and unfurnished. An 'unfurnished' property may therefore be completely bare, or might still include a few pieces of furniture left by the landlord.
What's involved in applying for a Sotogrande rental property?
If you wish to rent a villa in Sotogrande, you will probably have to apply to an estate agent to do so, at the same time as putting down the equivalent of one month's rent. This is then usually rolled into your deposit at the point you complete the contract and move into the property.
You will typically need to provide a number of documents as part of the process of applying for a Sotogrande rental villa. These are likely to include evidence of employment or your ability to pay the rent, as well as a tax identification number if you are working, along with a passport or ID and personal references.
You will almost certainly be asked by the landlord to provide a deposit of one month's rent prior to moving in. Some landlords may also request additional guarantees, such as a bank guarantee or a written guarantee from your employer, to give them confidence that the rent will continue to be paid even if they cease to receive rental payments from you as their tenant.
Finally, while tenancy agreements in Spain are valid whether they are verbal or written, tenants are generally advised against verbal agreements, especially if they aren't fluent Spanish speakers.
Would you like to take the first steps now to rent a villa in Sotogrande and in the process, make your dreams of a sunny Spanish lifestyle a reality? If so, we can be the perfect place to start here at Property Sotogrande, serving as your fuss-free and dependable local property portal.