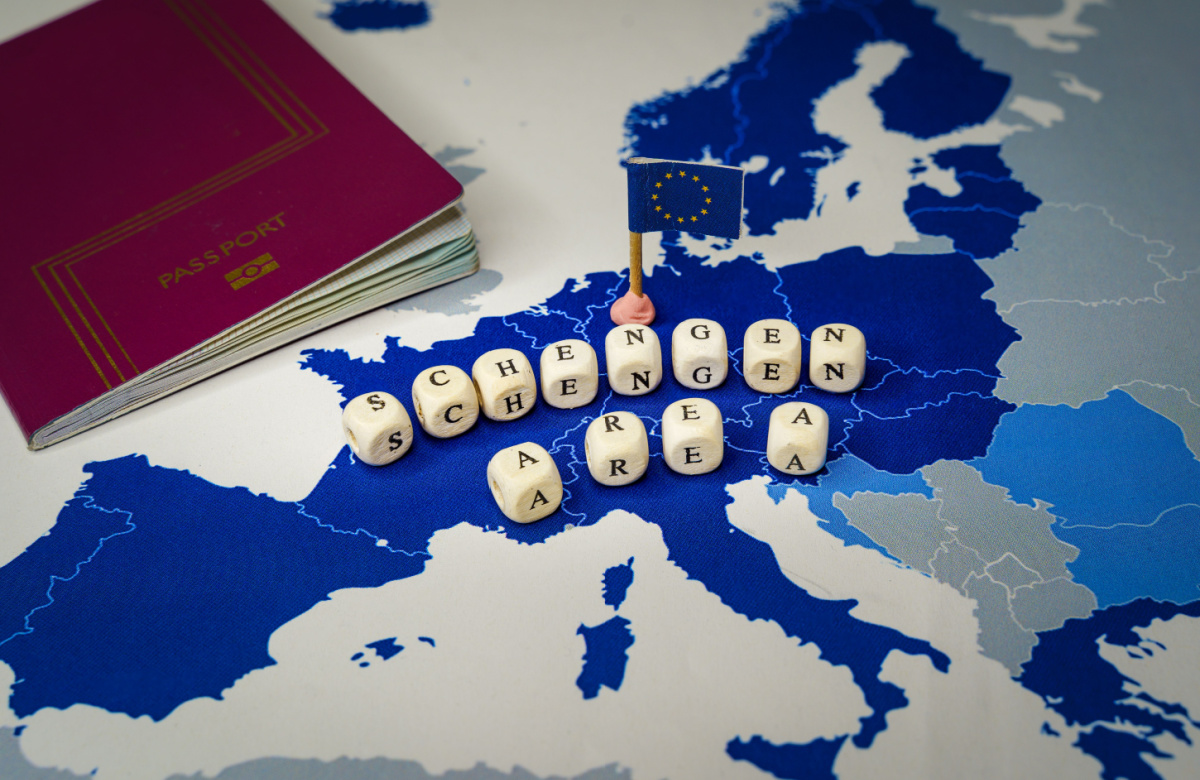 How strict is the 90-day rule in Spain?
27/10/2023
How strict is the 90-day rule in Spain?
As if the process of browsing, identifying opportunities, and actually purchasing from the broad range of apartments for sale in Sotogrande wasn't a complicated enough process for many people, there is also the not-insignificant matter of the "90-day rule" in Spain.
A lot of confusion can arise about how this rule works, so we will try to explain it in as simple a way as possible. The "90-day rule" applies to the Schengen area, which is a group of 27 European countries that have officially abolished passport controls, and various other forms of border control, at their mutual borders.
The terms of the Schengen area dictate that nationals of countries outside the European Economic Area (EEA) are not permitted to spend more than 90 days, within a total period of 180 days, in the Schengen area without a visa. So, once a non-EEA foreign national has used up that 90-day quota, they will not be able to return to the Schengen area until a further 90 days has passed.
How does this rule work out in practice?
Those reading so far might have noted that 90 days works out as approximately three months, while 180 days is roughly six months.
So, let's give one example of how the rule works. If you were to own a home in the Sotogrande area as a national of a non-EEA country, and you arrived to spend time there on 1st January, ultimately spending 90 days in Spain (a Schengen member state) in the period from then until 30th June, you would be forced to then leave the Schengen area, and not come back until the end of September at the earliest.
You can begin to see, then, why this 90-day rule could be a headache for a lot of people who are browsing houses, villas, and apartments for sale in Sotogrande on a website like Property Sotogrande.
UK nationals who are thinking of buying a Sotogrande property might especially need to inform themselves about this policy, given that they weren't subject to it until relatively recently.
With British nationals no longer being citizens of the EEA area in the wake of the country's departure from the European Union (EU), it is no longer the case that they can move to an EU country – such as Spain – and simply say there for as long as they like.
Is the 90-day limit stringently enforced?
Put it this way: if you're a non-EEA national who is thinking of trying to "get away with" violating the 90-day rule, we would advise strongly against it.
If it is discovered that you have spent more than 90 days in a 180-day period in the Schengen area (which, we would remind you, does not only include Spain) without a valid visa, you could be banned from re-entering this part of Europe for as long as three years.
Overstaying in this way could also bring the risk of a fine of up to €10,000, and even a prison sentence as long as 12 months, depending on the length of your overstay.
So, what are my options to avoid these consequences?
In a sentence: whatever you do, you need to play by the rules. That could mean you simply decide, as the owner of a property in Sotogrande or elsewhere in Spain, to only spend up to 90 days in any 180-day period there.
Or, if you know you intend to spend a larger proportion of your time in Spain once you have finalised your property purchase, you will need to look at the relevant Spanish visa options. These include the likes of the work visa for those who have found employment in Spain, and the non-lucrative visa, for applicants who can prove they have a sufficiently high annual income.
The "Golden visa", too, is a popular option among some people who are interested in living, working, and/or studying in Spain, and who are able to make a large enough investment in the Spanish economy (which can include property, but also the likes of stocks and shares and government schemes).
Naturally, if you are interested in any of these visas, we would advise you to consult a suitably qualified immigration solicitor for up-to-date information, advice, and guidance.
There's only one place you need to look for the latest Sotogrande property listings
As for us here at Property Sotogrande, well, our online portal can be an attractive first port of call when you are seeking out the latest listings for houses, villas, and apartments for sale in Sotogrande.
Our listings are brought together from multiple leading estate agents catering to the Sotogrande area, which should allow you to quickly pick out the most interesting opportunities to buy property in this exclusive and desirable residential area.
It could be – in effect – your first step to realising your ambitions of living in Spain!