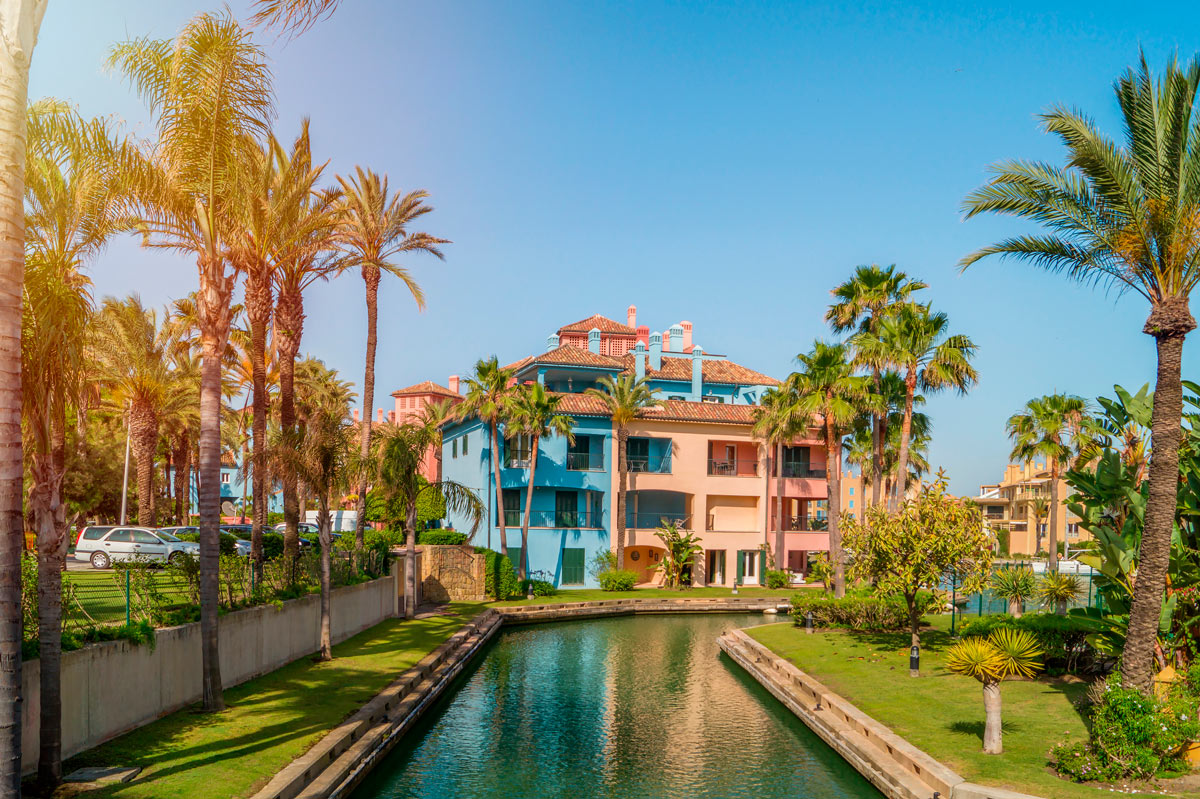 Is it easy to buy a house in Sotogrande?
06/02/2020
Whether you were heartened or saddened by the UK finally completing its protracted process of departure from the European Union (EU) on Friday - or at least, passing into the agreed transition period that means the UK is no longer officially a member - it's worth remembering that Brexit is by no means the only 'B' word currently on the minds of many Britons.
That's because the other word, 'buy' - or more specifically, buying a property in Spain - also describes what many in the UK would love to do in 2020.
So, just how easy is it to buy a property in Sotogrande - and will Brexit spell good or bad news for what might have been a long-held dream of yours to become the owner of a Spanish home?
There aren't as many barriers as you might think
First of all, let's share some good news; Brexit or no Brexit, certain things don't change when it comes to Britons purchasing property in Spain. After all, there is no shortage of foreigners from other non-EU countries - such as Norway, Switzerland and the United States of America - who routinely buy properties in Spain.
Furthermore, Spain continues not to impose any restrictions on foreigners' ability to purchase residential or commercial property, or even land, in the country.
Both residents and non-residents are encouraged to buy property here by the Spanish government - so in this respect, the task of purchasing Sotogrande property will not be any harder for you post-Brexit than it was beforehand.
You shouldn't be complacent, however
The typical process of buying a Spanish property goes as follows: the buyer first makes an offer to the seller, usually through the latter's estate agent. If the offer is accepted, a preliminary contract is then signed by the buyer and seller, and the buyer pays a deposit usually amounting to 10% of the purchase price.
This is followed by the buyer arranging any mortgage that they may need, although it is expected that they will have already discussed their requirements with a mortgage provider by this point. Finally, the contract of sale is usually signed in the presence of a notary, with the full sale price, taxes and other costs consequently becoming due.
These stages of the process bring various potential pitfalls that it is crucial for buyers to be aware of. A Spanish mortgage lender, for example, won't complete on a mortgage agreement until you actually own a property. That's why it's vital to ensure there is a clause in the contract that allows you to exit the agreement if you are unable to acquire a mortgage.
UK buyers seeking more detailed tips and guidance in relation to purchasing a Spanish property, are advised to check the relevant section on the GOV.UK website.
Make us your key partners in your search for Sotogrande property
One other reason why it is relatively easy to buy a property in Sotogrande - even after Brexit - is the wealth of renowned estate agents and online property portals dedicated to making the process of finding the ideal local property a much more straightforward one.
We are very much one of those property portals here at Property Sotogrande, bringing together the latest listings from various respected estate agents serving the Sotogrande area. So, don't hesitate to use our website to discover the local homes that represent the best match to your own dreams and ambitions.