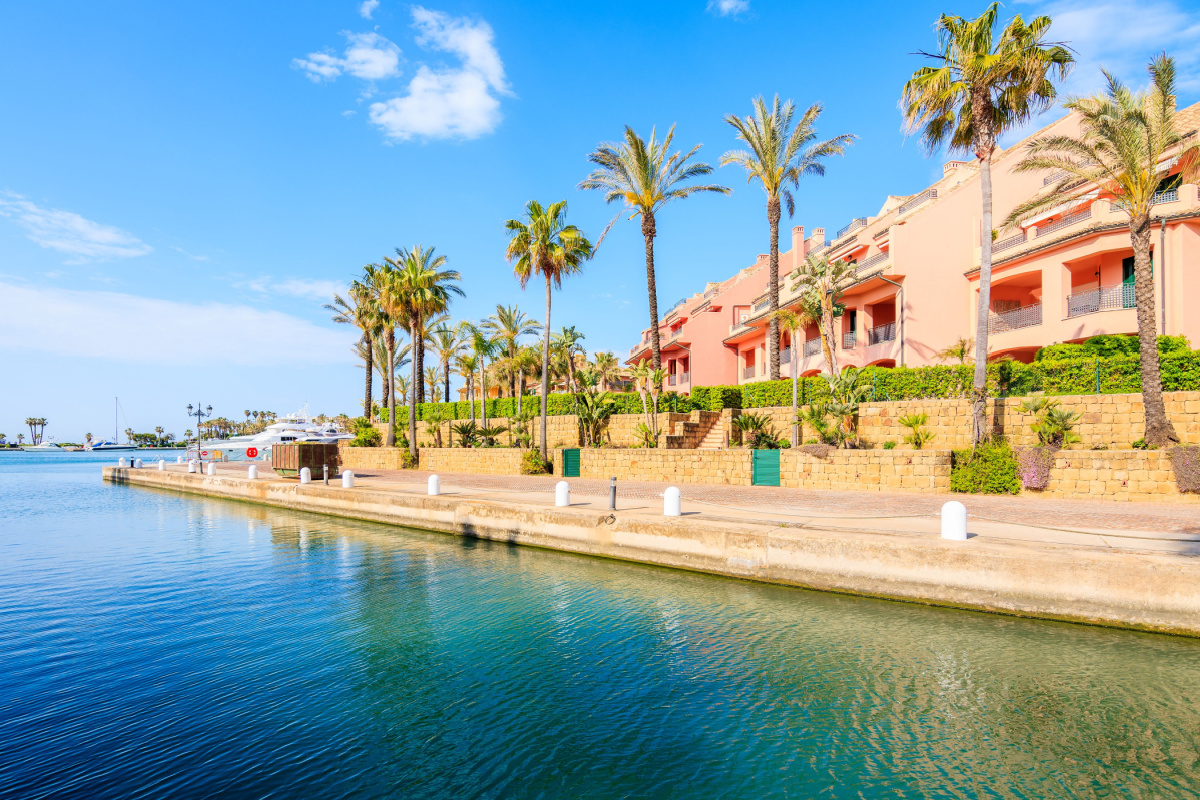 Is it a good idea to buy a property in Sotogrande?
10/10/2023
Is it a good idea to buy a property in Sotogrande?
In many respects, it might seem obvious why anyone would like to buy a property in Sotogrande.
This residential development in southern Spain is highly exclusive, drenched in seemingly permanent
Mediterranean sun, and offers no shortage of things to do and see, encompassing the likes of fine
dining, relaxing on the beach, teeing off on the golf course, and so much more.
But of course, it is one matter to assess Sotogrande's suitability as a holiday destination, and quite
another thing to actually buy a property in Sotogrande.
Given that there might seem to be only two answers to the question we have posed above – "yes" or
"no" – and the exact answer in your case will depend on your preferences, requirements, and
situation, we have addressed both possibilities below.
Yes, it might be a good idea for you to purchase a Sotogrande property
If you are reading this as someone who has already been contemplating the purchase of a property
abroad, you might already have certain reasons in mind for possibly buying a home in this highly
sought-after part of Andalucia. And the great news is that many of the most frequently cited reasons
for doing so remain extremely good ones in 2023!
You might, for example, have considered buying a Sotogrande house, villa, or apartment for pure
investment reasons. In this case, you will be reassured to know that Spanish property prices have
increased every single quarter since 2014.
So, even if you were to buy a property here with the expectation of selling it on at a later stage, or
taking advantage of the demand for holiday rentals, the opportunity to own a Sotogrande property
could be too good to pass up.
Or, of course, you might be looking to buy a property in Sotogrande as a means of enjoying the
prestigious and luxurious Costa del Sol lifestyle on a day-by-day basis.
If this describes you, there might have never been a better time for you to snap up a home in
Sotogrande – not least when you take account of our present "digital nomad" era. So, you might
Jumping Spider Media. Your number one SEO provider and web marketing agency.
© Jumping Spider Media 2023: All Rights Reserved
even be able to continue in your present job, instead of having to deal with all the upheaval of
relocating yourself and your family to Spain, and getting a new job in the country.
No, it might not be a good idea for you to purchase a Sotogrande property
You may imagine that here at Property Sotogrande, it would be strongly in our interests to "sell" you
the idea of investing in a Sotogrande home. However, we would not be serving you well if we gave
the impression that buying a Sotogrande property is a process that doesn't come with any pitfalls,
risks, or disadvantages.
It might not be a good idea for you to buy a property in Sotogrande, for example, if you aren't
adequately financially prepared to do so (bearing in mind, it isn't just a given property's "headline"
purchase price that you will need to pay, but also the various associated taxes, legal fees, and any
fees the estate agent for the property might charge).
And while we're on the subject of money, it's also important to acknowledge that a Sotogrande home
isn't merely pricey at the initial purchase stage. Once you become the owner of such a property, you
will need to be sure that you can cover the various other ongoing costs associated with it, potentially
including the likes of mortgage costs, maintenance, utility bills, taxes, and home insurance.
Then, there are certain lifestyle or other practical factors. If, for instance, you would like to buy a
property in Sotogrande in which to reside on a full-time basis, but your current circumstances would
only allow you to spend part of the year in Spain, you will need to consider what your arrangements
will be for looking after the property when you are not physically present there. And of course, you
will need to think about whether it still represents the right all-round investment for you.
A few last words from us…
Hopefully, the overriding message you will take away from this particular article, is that there is no
universal answer to the question of whether buying a Sotogrande home is a good or bad course of
action.
If, however, it is a move that could suit you and your preferences and needs, our team at Property
Sotogrande can make it an easier process for you to find the southern Spanish property that would
best suit you.
To begin your search, please feel free to browse our sales pages today, where you will find up-to-
date property listings put together by multiple leading estate agents serving the Sotogrande area.