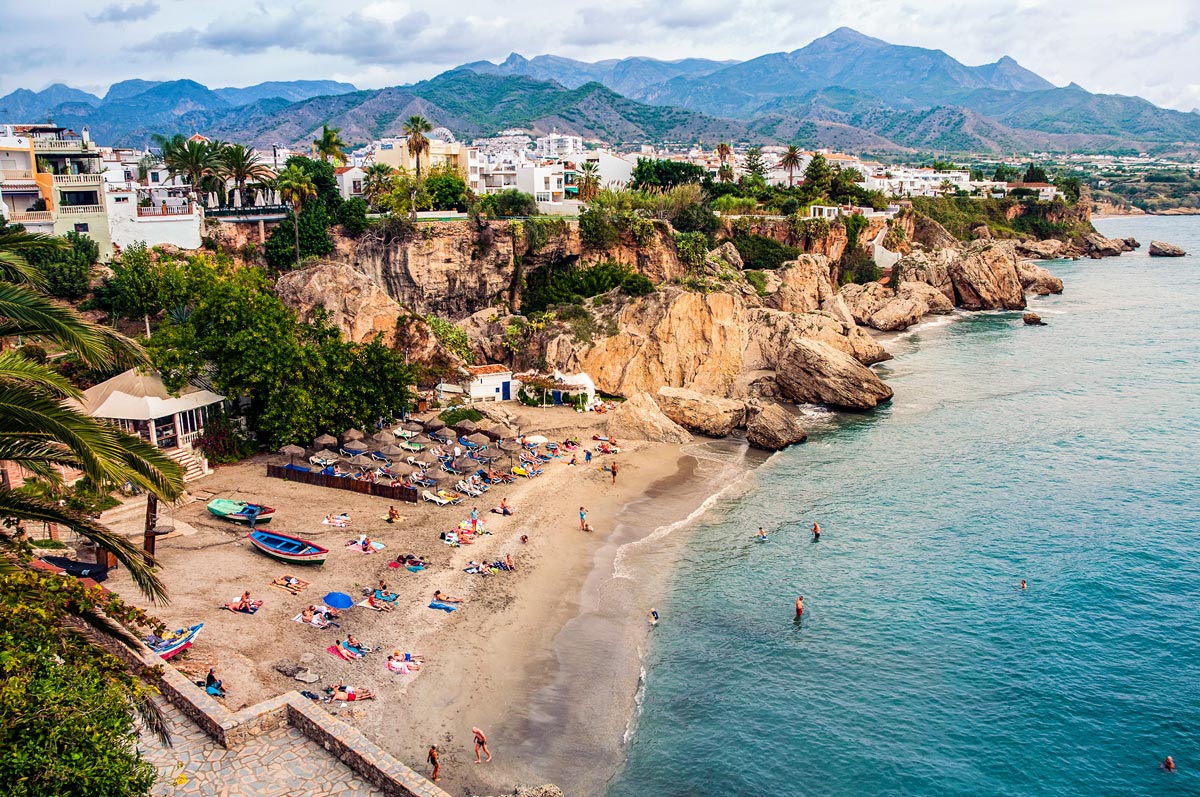 Just a few of our favourite beaches on the Costa del Sol
25/10/2018
It should hardly surprise anyone that the Costa del Sol continues to attract millions of tourists from around the world each year.
This southern Spanish coast's name, literally translatable as "Coast of the Sun", is very befitting – and the following beaches could further motivate you to buy a house in Sotogrande.
Playa de Burriana (Burriana Beach), Nerja
The enduring fame and popularity of this Costa del Sol beach are largely attributable to its fine golden sand and varied eateries. You will come across plenty such establishments lining this roughly 800-metre-long sandy strip, which you can find at the foot of Calle Filipinas.
Playa de Cabopino (Cabopino Beach), Marbella
Are you set to stop by the Andalucían city and resort area of Marbella? If so, spare some time for this 1,500-metre-long and 25-metre-wide beach. Cabopino Beach's family-friendly credentials are particularly strong, and boats and jet skis can be hired if you fancy taking to the calm water.
Playa de La Malagueta, Málaga
As you approach this beach, you should be able to recognise it by its distinctive sculpture that spells out the name 'Malagueta' in highly stylised fashion. The beach itself is near Málaga's city centre and resplendent in palm trees, beneath which you can shelter.
Playa de Maro / Maro Beach, Nerja
In 2013, the Spanish television channel Antena 3 named this beach Andalucía's best. It's not hard to see why, given the stunningly clear water and beautiful scenery that help to draw many people to this beach. It's also easily accessible by car, helped by the parking nearby.
Playa Las Viborillas, Benalmádena
When you are in the mood for seclusion and privacy, this very tropical-looking retreat will be waiting for you. Vegetation and cliffs conceal this beach from roadside views, and toilets, showers, umbrellas and sunbeds are all available for users of this family-friendly space.
Playa del Castillo, Fuengirola
Although this area is also known as Playa del Ejido, its alternative name is noteworthy for its reference to the large castle – Castillo Sohail – that serves as an awe-inspiring backdrop for beachgoers here. Families and even dogs are made to feel very welcome at this wheelchair-friendly beach.
Are you looking to buy a house in Sotogrande at any time in 2018, next year or beyond? If so, Property Sotogrande can keep you informed about the latest opportunities, by bringing together all of the most interesting property listings in one place.