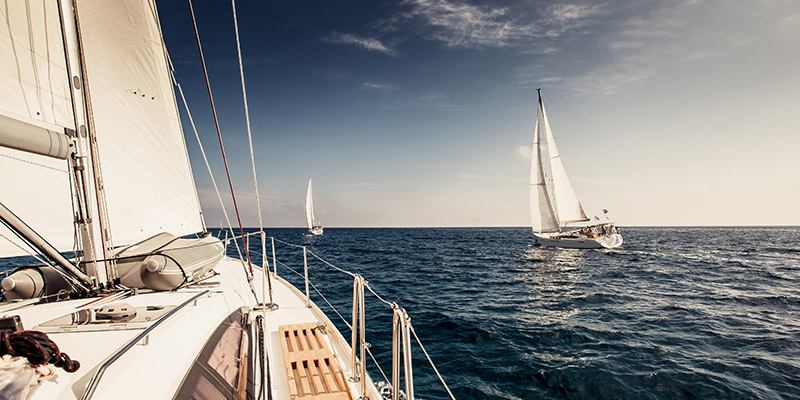 The many yachting and sailing opportunities in Sotogrande
18/12/2015
One of the great perks of owning or renting property in Sotogrande is unquestionably the wide range of leisure activities that one can take advantage of, including golf - Sotogrande being home to some of Europe's most prestigious golf courses - together with horse riding, tennis and shopping.
However, did you know that Sotogrande also offers many opportunities for sailing and yachting?
A variety of training courses are available
Regardless of how much experience you already have, there will be a training course available for you to take part in. For those who have little to no sailing experience, several RYA Training Centres offer a beginners course.
Lasting for only a few days, such a course will teach you the basics of the yacht, ropework, the rules regarding yachting and sailing and health and safety precautions, among other things. If, meanwhile, it is powerboating that is more your thing, several training centres offer Level 1 and Level 2 courses on this.
Courses are also available for those with previous yachting experience in order to expand their knowledge.
You've completed the course... what now?
Various places in Sotogrande will let you hire sailing yachts for different periods of time.
Yachts are available from half a day up to two weeks or more, dependent on the company from which you hire. Some yachts will come with a skipper (captain), some won't, while some will give you the option to choose. If you aren't too experienced or confident in your sailing skills, a skippered boat would probably suit you best.
It really is that easy!
After that, it's simply up to your imagination where your newfound sailing knowledge will take you. Go for a leisurely cruise and take in the spectacular scenery of the Costa del Sol, anchor up in a bay for a swim or simply sail your worries away.
But of course, for many who enjoy yachting in Sotogrande, a mere visit or a few days' or weeks' stay just isn't enough. They desire to actually reside here permanently, and for that, they are likely to appreciate the services and expertise of PropertySotogrande.es.
Sotogrande is home to some of the finest properties in Spain, if not the world, and they are available for rental and purchase today. For more information on the properties available in Sotogrande and to receive the best advice for your own situation, please feel free to contact our experienced team.