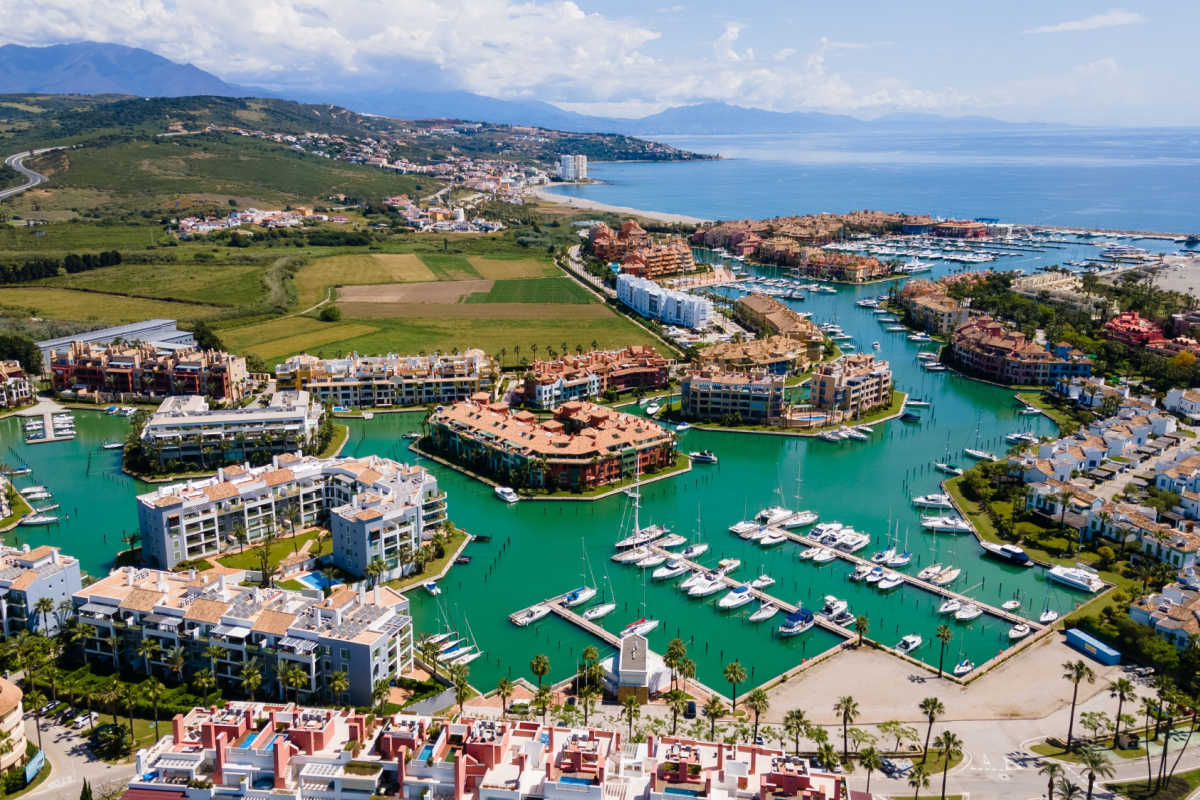 New SO/Sotogrande Hotel recently opened in Sotogrande
31/12/2022
The new SO/Sotogrande Hotel is a luxurious hotel located in the heart of the exclusive Sotogrande resort community, which is situated on the Mediterranean coast in the southern part of Spain. The hotel opened its doors in the summer of 2021, and it has quickly become a popular destination for both locals and tourists.
The SO/Sotogrande Hotel offers 152 elegant rooms and suites, all of which are tastefully decorated with modern furnishings and high-end amenities. The rooms are spacious and comfortable, with large windows that provide stunning views of the Mediterranean Sea and the surrounding hills. The hotel also offers a range of luxurious suites, including the signature SO Suite, which is equipped with a private terrace and a Jacuzzi.
One of the main features of the SO/Sotogrande Hotel is its excellent location. The hotel is situated in the heart of Sotogrande, a community that is known for its upscale lifestyle and world-class amenities. The hotel is just a short walk away from the beach, as well as a range of restaurants, bars, and shops. Additionally, the hotel is located just a few minutes' drive from some of the best golf courses in Spain, making it an ideal destination for golf enthusiasts.
The SO/Sotogrande Hotel also boasts a range of excellent facilities and amenities. The hotel has a beautiful outdoor swimming pool that is surrounded by lush gardens, as well as a state-of-the-art fitness center and a spa that offers a range of relaxing treatments. The hotel also has several restaurants and bars, including the signature MIXO Lounge Bar, which serves a range of cocktails and other drinks.
In terms of events and meetings, the SO/Sotogrande Hotel has several flexible event spaces that can accommodate everything from small meetings to large conferences and weddings. The hotel's event spaces are equipped with the latest technology and are staffed by a team of experienced event planners who can help guests plan and execute their events with ease.
The SO/Sotogrande Hotel is also committed to sustainability, and it has implemented a range of eco-friendly practices throughout the hotel. The hotel uses energy-efficient lighting and appliances, and it recycles its waste to reduce its environmental impact. Additionally, the hotel sources many of its ingredients locally, and it serves organic and seasonal produce in its restaurants.
Overall, the SO/Sotogrande Hotel is a luxurious and elegant hotel that offers an exceptional level of service and amenities. Whether you are looking for a relaxing beach vacation, a golf getaway, or a venue for your next event, the SO/Sotogrande Hotel is an excellent choice. With its excellent location, beautiful facilities, and commitment to sustainability, the SO/Sotogrande Hotel is sure to provide an unforgettable experience for all guests.