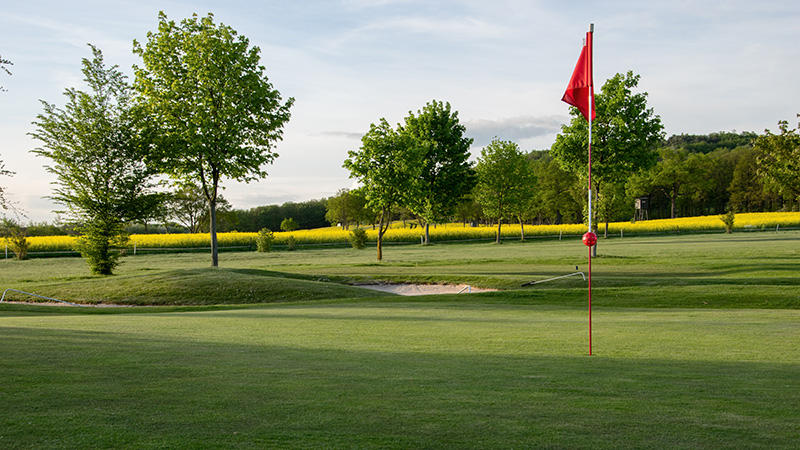 The outstanding sporting venues of Sotogrande
27/11/2015
Nestled in the municipality of San Roque, Cádiz, Sotogrande is home to gorgeous sea views and some of the most powerful families in Spain.
Its beautiful climate and affluent residents have helped to ensure that it also offers exceptional sporting facilities, whether you want to play or watch, so those looking for property for sale in Sotogrande should consider membership with these fantastic clubs.
Golf
Sotogrande is a golfer's dream come true, with five stunning courses to choose from. Of course, the most famous is certainly the Valderrama Golf Club, and it really is unmissable. Consisting of both a single 18-hole course and a 9-hole par 3 course, it was constructed in 1974 by a leading American golf course architect, and played host to both the annual European Tour's Volvo Masters and the 1997 Ryder Cup.
Golfers are particularly attracted to the course's signature fourth hole – a par 5 with a pond on the right of the two-tiered green.
Tennis
When you're done relaxing in the sun, Sotogrande offers a number of tennis clubs, including the Octogono, which just added a further 2 floodlit hard courts.
The area also boasts the SotoTennis Academy, which is led by former British Number 1 Doubles player Daniel Kiernan. Full-time tennis training programmes are given to players aged 12 and up, so this is a perfect place to keep the kids entertained. The Junior Australian Open Doubles Champions currently train there, making this a world-class venue.
Polo
If you'd rather watch instead of participate, you may wish to try one of Sotogrande's nine world-famous polo grounds, all of which are owned by the Santa María Polo Club.
The club has conducted hundreds of tournaments since opening in 1965, and is now considered one of the best clubs in the world. Attracting high-end international brands like Bulgari, Bacardi, Lexus, BMW, Jaeger-LeCoultre, Vodafone and Cartier, it's no exaggeration to say that the Santa María Polo Club caters to the very best.
Sotogrande offers a first-class experience in every way, including some of the most exclusive world-renowned sporting venues. Find your property for sale in Sotogrande today, and you will be enjoying these perks all the sooner.