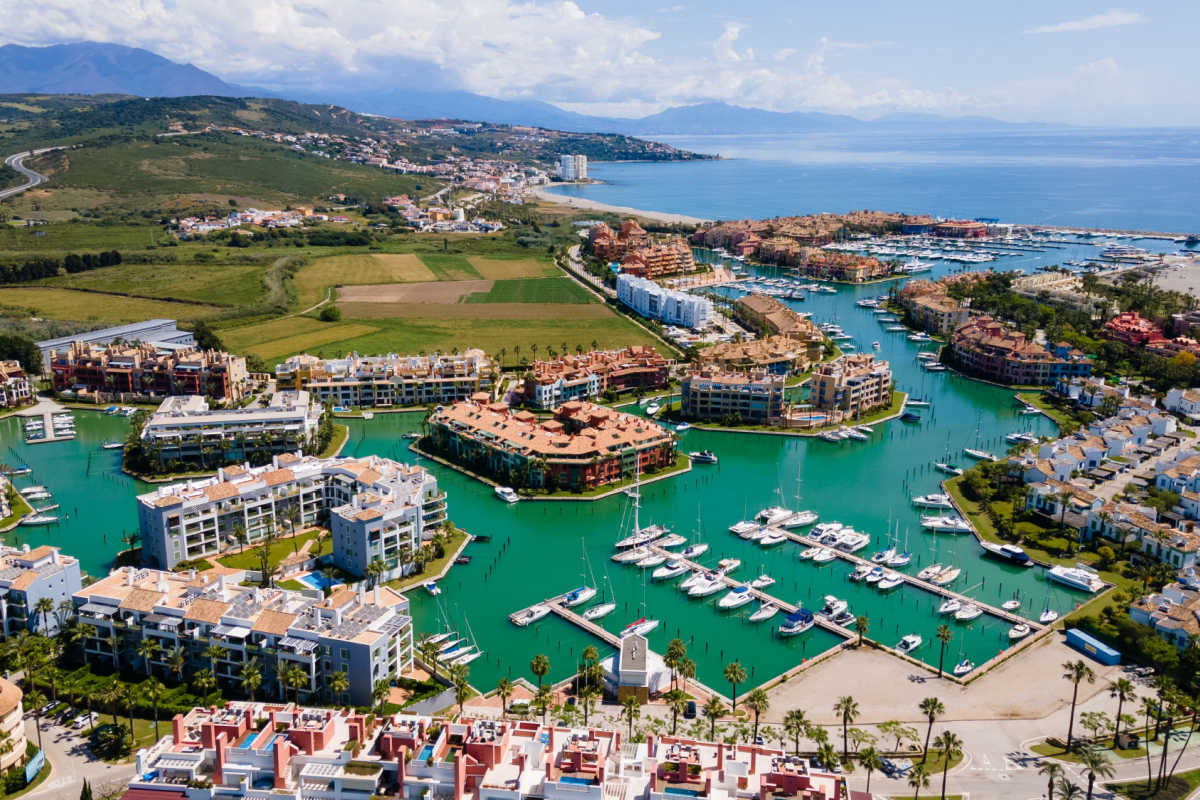 Real estate market in Sotogrande
31/12/2022
Sotogrande is a luxury residential resort located in the Andalusia region of southern Spain, specifically in the province of Cadiz. Known for its lavish lifestyle and top-notch amenities, the real estate market in Sotogrande has become increasingly attractive to investors and buyers over the years.
Sotogrande offers a wide range of properties, from villas and townhouses to apartments and penthouses. These properties are designed to cater to the needs and tastes of different buyers, whether they are looking for a permanent residence or a vacation home. Some of the most sought-after properties in Sotogrande are the waterfront villas, which offer stunning views of the Mediterranean Sea.
One of the main factors that attract buyers to Sotogrande is its location. The resort is situated in a prime location, just a few minutes away from some of the best golf courses in Spain, as well as pristine beaches and natural parks. Additionally, Sotogrande is located close to the Gibraltar airport, which offers direct flights to major European cities.
Another factor that contributes to the attractiveness of the real estate market in Sotogrande is the quality of life that the resort offers. Sotogrande is a safe and secure community with 24-hour security and surveillance, making it an ideal place for families and individuals looking for a peaceful and relaxing lifestyle. The resort also offers a variety of amenities and services, including world-class sports facilities, shopping centers, restaurants, and a marina.
In terms of real estate prices, Sotogrande is considered to be a high-end market. The average price for a property in Sotogrande is around €1.5 million, with some of the most luxurious properties costing upwards of €10 million. However, compared to other high-end markets in Europe, such as the French Riviera or the Italian Amalfi Coast, Sotogrande offers relatively lower prices.
The real estate market in Sotogrande has remained resilient over the years, even during the global financial crisis. This is partly due to the fact that Sotogrande attracts buyers from all over the world, including the UK, Germany, and Russia, which helps to diversify the market and minimize the impact of any economic downturns in a particular country.
Despite the COVID-19 pandemic, the real estate market in Sotogrande has continued to perform well. According to a report by Lucas Fox International Properties, the number of sales in Sotogrande increased by 19% in 2020, compared to the previous year. This is partly due to the fact that the pandemic has caused many people to reconsider their lifestyle choices and priorities, leading them to look for more spacious and comfortable homes in peaceful and secure locations like Sotogrande.
In conclusion, the real estate market in Sotogrande offers a unique combination of location, quality of life, and investment potential. While it is a high-end market, it is still relatively affordable compared to other high-end markets in Europe, making it an attractive option for buyers looking for a luxurious lifestyle without breaking the bank. With its resilient performance and continued growth, the real estate market in Sotogrande is definitely one to watch in the coming years.