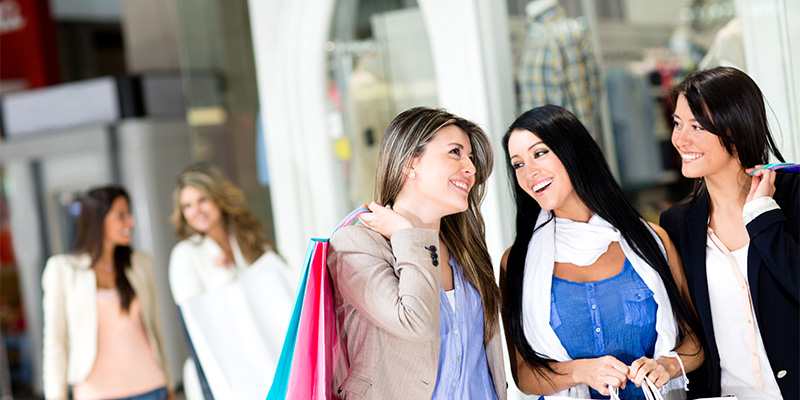 Shopping in Sotogrande
12/04/2016
There are certainly a lot of great reasons to search for property for sale in Sotogrande. But even with all of the brilliant beaches, historic sites and sporting venues that await you in the locality, sometimes, you simply want to know that you will be able to treat yourself to a bit of well-deserved retail therapy from time to time.
For some home buyers in this exotic and exclusive part of the world, the shopping offer is one of the most important aspects of their prospective new home - so without further ado, here are some of the things that you really need to know about shopping in Sotogrande.
For shopping with a view...
Blue Sotogrande sits on the frontline of the area's marina, which is a sight to see in itself. This shopping centre boasts fashion boutiques, a hair and beauty salon and a jewellery shop among other big retail attractions – it even has its own art gallery.
If arts and crafts are hobbies of yours, the centre also hosts an arts and crafts market on a Sunday - an ideal way to wind down after a busy week in the sun. That, or you might simply want to watch the world go by in one of the many cafes or bars.
For everyday bits and pieces...
If the weekly shop is a part of your life that you fear you are going to miss after moving to Sotogrande, think again.
The area is home to several supermarkets that will see you right for everything from bread and batteries to beer. Mercadona, Supercor and Lidl are three supermarkets that make an appearance and offer reasonably priced goods across the various categories.
That's even before you consider bookshops, car retailers, banks, golf and polo shops... Sotogrande really does have everything that the avid shopper will ever need.
Too tired to cook?
If you aren't always in the mood to get the pots and pans out at home, you will be pleased to hear that Sotogrande also boasts a fine choice of pubs, cafes, restaurants and takeaways.
There's an endless list of the first three, with many of them catering for all international tastes in addition to serving some very fine local cuisine. As for takeaways, there's everything from pizza to freshly cooked chicken curries to choose from.
Shopping is, however, just one of the many immensely rewarding aspects of life in Sotogrande. The area boasts a wide array of leisure opportunities, from polo and golf to sailing and horse riding, so whatever you like to do in your free time, you are sure to be delighted by what this area of Andalusia has to offer.
To find out more about purchasing a property in Sotogrande or what it's like to live in the area, please don't hesitate to contact our professionals who are experienced in all aspects of the locality's homes, apartments and villas.