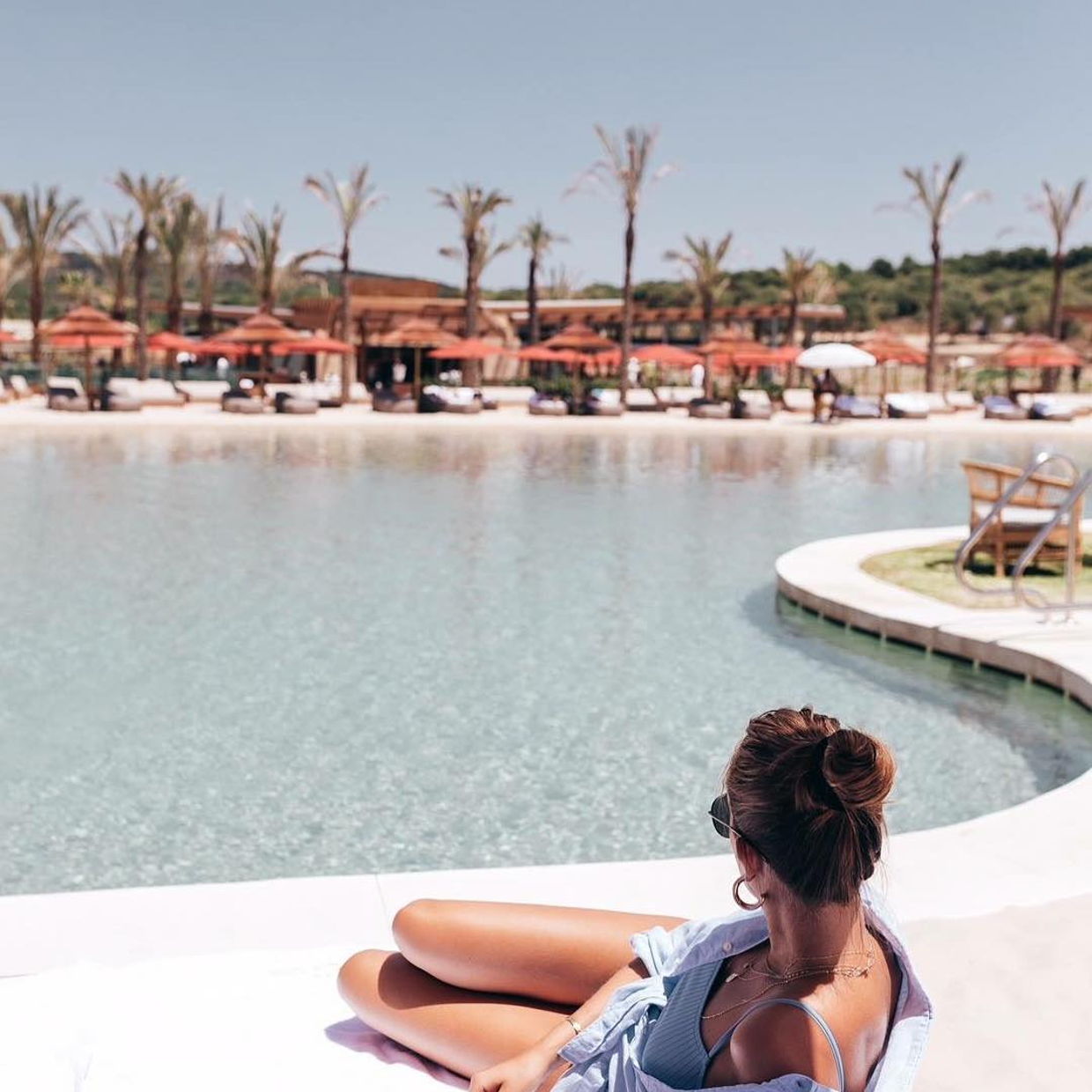 Sotogrande becomes home to Europe's largest inland beach
29/08/2018
We are always pleased here at Property Sotogrande to learn of new developments cementing the locality as one of the most desirable in which to live in the Costa del Sol – and this can certainly be said of the opening of the largest inland beach on the continent earlier this summer.
As reported by Europa Press, the beach in question, the first interior beach to open in Andalucía, can be found at the residential community La Reserva de Sotogrande, and was inaugurated on 16 th July.
A statement issued by La Reserva de Sotogrande confirmed that the beach boasted an area of 3,500 square metres suitable for swimming, together with a sandy bottom and 2,800 metres of coastline. There is also a huge sports lagoon with an area of 18,000 square metres of water.
Why else should the beach interest those looking for apartments for sale in Sotogrande?
The new La Reserva beach was constructed over seven months, with the entire intensive development process lasting for more than two years. It has been described by the residential community as providing a place to relax in "a quiet and safe environment, a key feature of Sotogrande, one of the most exclusive destinations in Europe."
To that end, prospective purchasers of apartments for sale in Sotogrande may be intrigued to find out about the lake's natural filtering, as well as the pier from which various water sports and activities can be practised, such as sailing, kayaking and paddle surfing. Water bikes will also be available.
Another aspect of the artificial beach that has been emphasised is the "fun" experience it offers to visitors across the age groups, largely due to the great focus placed in the design process on the needs of families.
The broad range of supervised activities on offer for children, for example, includes water games, tennis and golf, while a 'Kids Club' also exists for little ones. Adults, meanwhile, benefit from a yoga and Pilates area and a set of clay tennis courts, as well as courts for the likes of paddle and beach volleyball.
A new and amazing local attraction
With the finest cuisine and music also key features of the new beach – courtesy of such touches as a main restaurant finished in an intelligent combination of wood and glass and serving Andalucían-inspired cuisine, and live jazz, soul and flamenco performances every Sunday – the site is sure to be a key point of interest for many of those considering apartments for sale in Sotogrande.
The Property Sotogrande team certainly can't wait to see how popular the La Reserva beach proves to be! Indeed, given this and many other astounding attractions across this area of the Costa del Sol and beyond, why not take a look at our latest advertised properties that we have brought together from many of Sotogrande's premier estate agents?