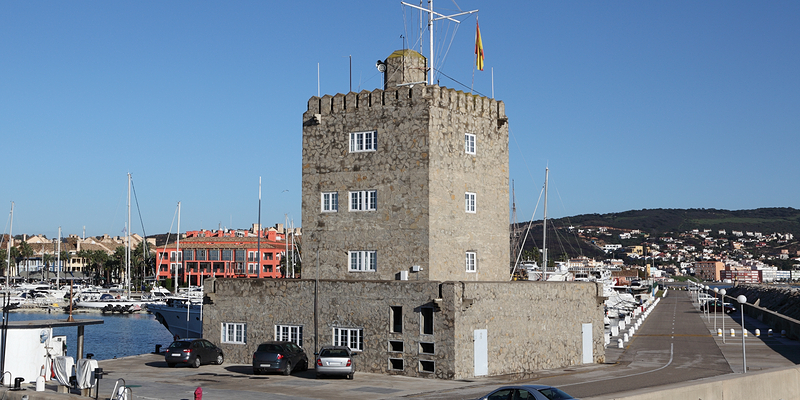 ​Sotogrande has a fascinating past, not just an exciting present
01/09/2016
While Sotogrande may not boast the ancient credentials that characterise some areas of Spain, this highly exclusive locality still has a rich and interesting history - as you will soon discover for yourself if you look to rent a villa in Sotogrande.
So, what is it about the incredible past of this immensely desirable part of Andalucia that makes it an even more intriguing place to purchase or rent property today?
A less than humble beginning...
While many sought-after Spanish residential areas have something of a rags-to-riches backstory, it's fair to say that the Sotogrande area as we now know it has always been associated with the very greatest in luxury and glamour.
That's because the area only began to be developed in the early 1960s, courtesy of the couple Joseph Rafael McMicking y Ynchausti and Mercedes Zobel de Ayala y Roxas. The former was an heir to a Philippine multinational conglomerate, while the latter was a member of a prominent Spanish-Filipino business family, and together, they bought five neighbouring farms with the aim of creating an opulent Mediterranean residential development.
This plan flourished, with the community receiving its first professionally designed golf course – the Real Club de Golf Sotogrande - in 1964. This club is still open today and has won widespread plaudits. A polo club soon followed, which saw the launch of many major polo tournaments, many of which remain fixtures of the local sporting calendar, with up to 45,000 people in attendance each year.
It wasn't long until Sotogrande gained its very first hotel, and since then, development has continued apace - albeit, never at the expense of the sense of privacy and exclusivity that has made the area such a draw for the rich, famous and powerful since its earliest days.
In 1987, a marina was established, and the area has also gone on to acquire the status of a highly prestigious shopping hotspot.
Some of Europe's most in-demand real estate
Ever since its establishment, Sotogrande has been widely hailed as one of Europe's most luxurious urbanisations, with such publications as The Times having highlighted its many tantalisingly expensive and generously specified homes.
With its wealth of sporting, shopping and dining facilities, an endlessly lush climate and stunning natural scenery, Sotogrande offers everything that the most discerning prospective Costa del Sol property owner could possibly desire.
Contact Property Sotogrande - the only property portal for the Sotogrande area, with many leading estate agents - to learn more about renting a villa, apartment or other home in this part of the world that offers as fascinating a past as it does a compelling and exciting present.