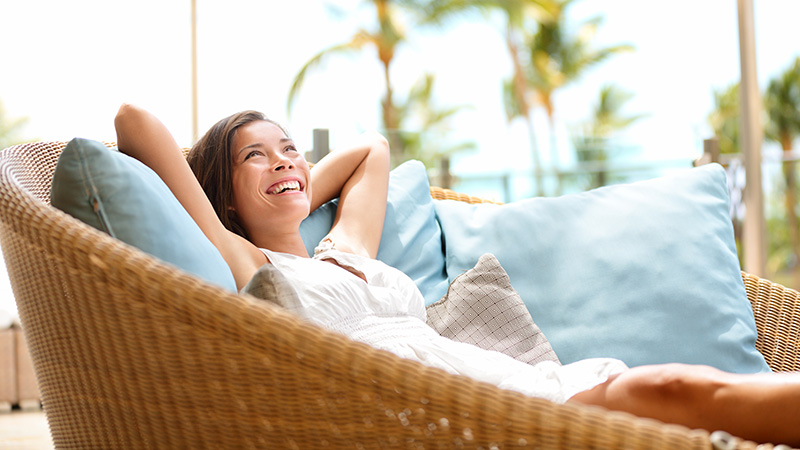 The Sotogrande lifestyle is suitable for everyone!
14/01/2016
Sotogrande is famed for its luxurious properties, lavish lifestyle and privacy. To some, it often gives off an air of exclusiveness - and of course, that is a big part of the appeal of living here.
However, here at Property Sotogrande, we are here to tell you that everyone with the right means can rent or buy a house in Sotogrande of the most remarkable quality, and in the right location to give you exactly the lifestyle that you want.
A living space for everyone
Be it buying a luxurious villa or renting out an apartment for the summer, there are plenty of property options available to suit families including young children, the elderly or less able. Many properties come with features and facilities to benefit all of these groups including lift access, connecting rooms and modified pools.
Make sure to double check if the property you wish to purchase or rent is suitable for pets and/or smoking, if these factors are important to you.
Should education be one of your main concerns, the Sotogrande International School will rid you of any worries. One of the leading schools in the country and wider Europe, SIS accepts students of all nationalities and offers both a primary and secondary school.
Everyone can live in the lap of luxury
Regardless of your tastes in food, leisure activity or career aims, Sotogrande can provide.
A wide range of restaurants, bars, and dining options are scattered throughout the area. Sotogrande Marina is a particular must-visit for dining and drinking with a view. Of course, the majority of restaurants can also cater for children, or those with particular dining requirements/allergies.
You'll never have a dull moment in Sotogrande. For sportier types, the area is famed for its golf clubs, as well as offering other sports facilities including those for polo and tennis. If it's something more relaxing you are after, Sotogrande also plays host to a wide array of shops, spas and markets. If you really fancy staying closer to home, the majority of properties come with their own pools, tennis courts, and TV/DVD player.
The thought of finding a new job may be on your mind if you are thinking of making a permanent move to Sotogrande. Don't fret, as there is constantly a wide range of jobs on offer here - from bar management and performing to retail and IT work.
If you still have any more queries as to whether the Sotogrande lifestyle is suitable for you and your loved ones, don't hesitate to contact our team today.