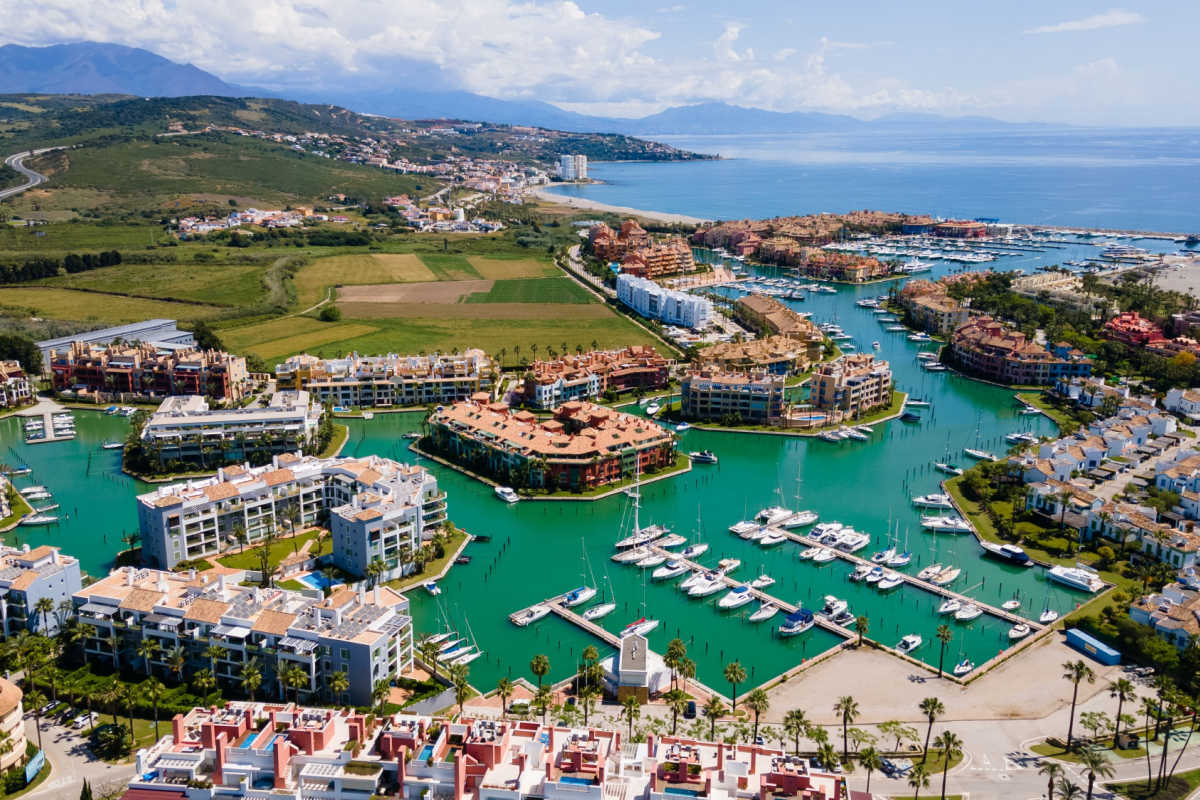 Sotogrande as a place to relocate
31/12/2022
Sotogrande is a beautiful coastal town located in the Andalusian region of southern Spain. This town is a favorite destination for tourists and expats who are looking for a relaxed and luxurious lifestyle. It offers a perfect combination of natural beauty, cultural richness, and modern amenities, making it an ideal place to relocate.
One of the main attractions of Sotogrande is its picturesque location. It is situated on the Mediterranean coast, surrounded by hills and mountains, with the Guadiaro River running through the town. The area is known for its stunning beaches, clear blue waters, and lush greenery. The climate in Sotogrande is mild and sunny throughout the year, making it perfect for outdoor activities and a relaxed lifestyle.
Another reason why Sotogrande is an attractive place to relocate is its cultural richness. The town has a rich history that dates back to the Roman era. There are many historic sites and landmarks in the area, including the Roman ruins of Carteia and the Moorish castle of Castellar de la Frontera. Sotogrande also has a vibrant cultural scene, with numerous festivals and events held throughout the year, showcasing the region's traditions and customs.
Sotogrande is a haven for sports enthusiasts. It is home to several world-class golf courses, including the famous Valderrama Golf Club, which has hosted the Ryder Cup and many other international tournaments. Sotogrande is also a popular destination for equestrian sports, with its world-renowned polo fields and horse riding facilities. Water sports such as sailing, windsurfing, and paddleboarding are also popular activities in the area, thanks to the town's idyllic location on the Mediterranean coast.
For those who enjoy a luxurious lifestyle, Sotogrande offers plenty of high-end amenities. The town is home to some of the most exclusive resorts, restaurants, and shops in the region. It also has a well-developed infrastructure, including excellent schools, healthcare facilities, and transportation links.
In terms of real estate, Sotogrande offers a diverse range of properties to suit different lifestyles and budgets. There are luxurious villas with stunning views of the Mediterranean sea and the surrounding countryside, as well as more modest apartments and townhouses. The town's real estate market is stable, with prices remaining relatively affordable compared to other popular destinations in Europe.
One of the biggest advantages of relocating to Sotogrande is its location. The town is well-connected to other major cities in Spain, such as Malaga and Seville, as well as to other European destinations via its international airport. It is also close to some of the most popular tourist destinations in the region, such as Gibraltar, Marbella, and Tarifa.
In conclusion, Sotogrande is an excellent place to relocate for those who are looking for a relaxed and luxurious lifestyle in a beautiful coastal town. It offers a perfect combination of natural beauty, cultural richness, and modern amenities, making it an ideal destination for expats from around the world. With its stable real estate market, excellent infrastructure, and idyllic location, Sotogrande is certainly worth considering as a place to call home.