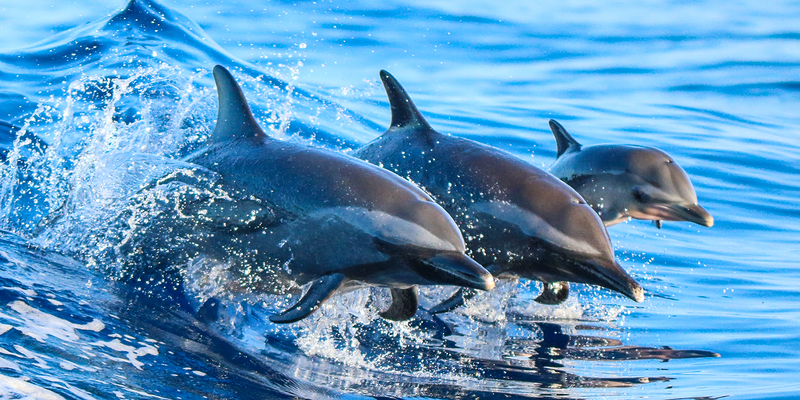 Sotogrande's natural beauty is incredible
09/08/2016
Like many parts of Spain, Sotogrande is a place of remarkable natural beauty. Indeed, the opportunity to get close to nature may be one of several reasons you decide to buy a property in Sotogrande!
If you see yourself as a nature lover, here's how settling in this exclusive part of Andalusia could be the perfect life decision for you.
A wealth of lush landscapes
Sotogrande is situated between the foothills of the stunning Sierra Almenara mountains and the picturesque Mediterranean seashore. This means that you don't need to move a muscle should you wish to take in the scenery, although there is also - of course - plenty to explore.
A vast area of marshland has been designated as an Andalusian National Park. This area is dotted with lagoons and reed beds, while also attracting a wide array of wildlife – predominantly birds, which you can quietly observe from the observation hide and elevated boardwalks.
Discover amazing whales and dolphins
Sotogrande's nearby oceans are home to various whale and dolphin species, all of which are just waiting for you to discover them. These elusive and charming creatures are best spotted by chartering a boat or taking part in one of the several whale watching tours that are available.
A relaxing escape
Although the typical Sotogrande lifestyle is a rather leisurely one involving a lot of eating, drinking and lounging, it can still be nice to get away to nature for a short while to help clear your mind. The area's captivating landscapes can be explored by foot, bike, boat or even hot air balloon.
Whatever way you choose to immerse yourself in Sotogrande's natural beauty, we guarantee that you'll come home at the end of the day feeling revitalised and in awe of the locality in which you are fortunate enough to rent or own an apartment, flat or villa.
If you are one of those to have visited this astonishing part of Andalusia who would like to set up home here on a permanent or semi-permanent basis, you've come to the right place! Whether you aspire to buy or rent a property in Sotogrande, here at Property Sotogrande, we are here to help you make your dream come true.