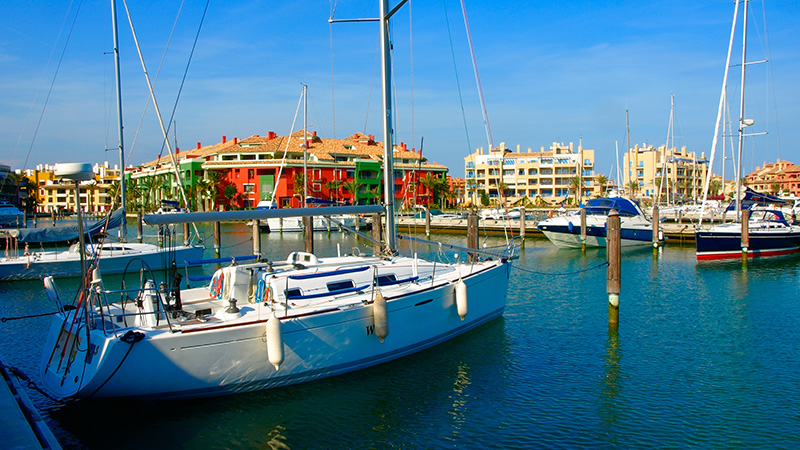 Spaniards prefer Andalusia as their holiday rental destination
07/10/2015
If those contemplating Sotogrande property for sale required any more convincing of the wisdom of their decision, they would only need to ask Spaniards themselves - at least if the findings of one study recently undertaken by an online holiday rentals site is anything to go by.
The poll, which focussed on Spaniards' own favourite summer holiday destinations, found that Andalusia was the most popular of all, and by quite some margin - a third of all enquiries that the portal received during the summer of 2015 concerned this ever-popular region.
Every single Andalusia province recorded heightened demand, the most pronounced being for Jaen, which saw a 92% spike, followed by the 55% rise achieved for Sevilla and the 46% rise mustered by Cordoba. Notable growth rates were also seen for Almeria, Huelva, Cadiz, Granada and Malaga.
None of these trends will much surprise those perusing the latest Sotogrande property for sale, or indeed the San Roque area's existing residents. This exclusive development in Cadiz has long been lived in or frequented by many of the most powerful and famous people in the world, from Tony Blair and Emilio Botin to former Chief Minister of Gibraltar, Sir Peter Caruana, and Royal Shakespeare Company actor Mike Gwilym.
With the Spanish real estate market as a whole having moved 24,196.6 million Euros in the first half of 2015 - an 8% increase on the equivalent period the year before - there is clearly plenty of housing changing hands across the country as the Europe-wide economic recovery picks up steam.
The second most popular region for Spanish holiday rentals among Spaniards themselves as of the summer just gone was Valencia, which accounted for 17% of enquiries. Other regions seeing high levels of interest on a national level as places to rent a holiday home included the Balearic Islands (15% of all enquiries), Catalonia (12%) and the Canary Islands (5%).
As insightful reading as all of this makes for those watching the uptick in fortunes of the wider Spanish property market, for those with a particular interest in Sotogrande property for sale, the bigger priority might be to find the right online property portal. Here at PropertySotogrande.es, we are delighted to be that property portal, helping so many people to realise their dreams of a house, apartment, villa or plot in this immensely sought-after luxury resort.