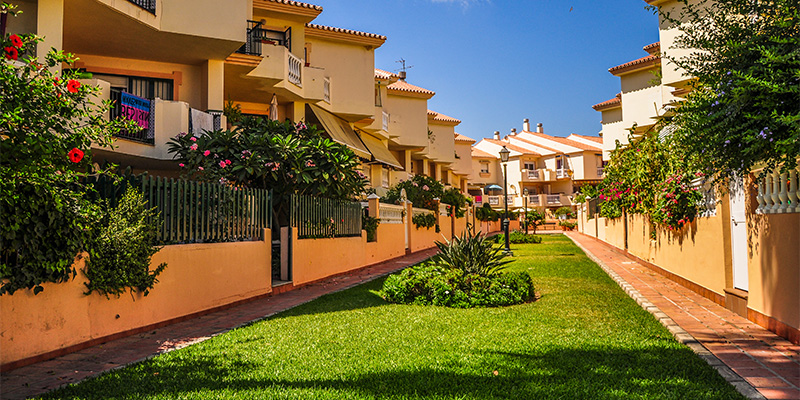 ​Spanish property values set to rise by 2.5% in 2017
03/04/2017
If those interested in perusing the current apartments for sale in Sotogrande needed any further encouragement to do so, they would have found it in the latest Spanish property market report by the BBVA bank.
The institution's experts anticipate that this year will be a positive one for the country's real estate sector, characterised by a 2.5% average rise in the prices of residential property.
A range of factors driving up property prices
The bank predicted that such growth would be made possible in part by lower amounts of unsold stock and reduced unemployment. It added that increasing demand would also be powered by the continuing low interest rates for mortgages in the country, which it said would maintain upward pressure on the price per square metre of housing.
The Spanish property market's level of activity has also been tipped to increase, building on the momentum of last year, which saw 13.5% more sales than 2015. BBVA has said that it expects a rise of around 7% in the same measure for 2017, equating to almost half a million transactions during the year.
Such factors are also likely to influence a rise in the number of mortgages approved for the funding of property purchases in the country, as home ownership is brought within reach of a greater number of people by a combination of low interest rates and rising household disposable income in the country.
January sees a strong start for Spanish property market
As if all of the above doesn't already seem to augur well for those looking to purchase from the range of current apartments for sale in Sotogrande, the property market sales for January also make for encouraging reading.
According to the Association of Spanish Notaries, there was a 16.8% increase in the number of properties sold in January compared to the same month last year. Spanish house prices also went up by 1.8%, while separate data from the National Institute of Statistics showed that Spanish property sales inscribed in the Land Registry heightened by 19% over the course of the month.
Clearly, for those who would like to see a healthy long-term rise in the value of any property that they purchase in Sotogrande, now looks like a very advantageous time to enter the market, with increases expected to continue.
Why not use our property portal here at Property Sotogrande, using live feeds from the area's top estate agents, to find the local villa, apartment or other property of which you have always dreamed? We are delighted to be able to make your search so much easier so that you can soon enjoy this fabulously luxurious and exclusive part of Spain as a permanent resident.