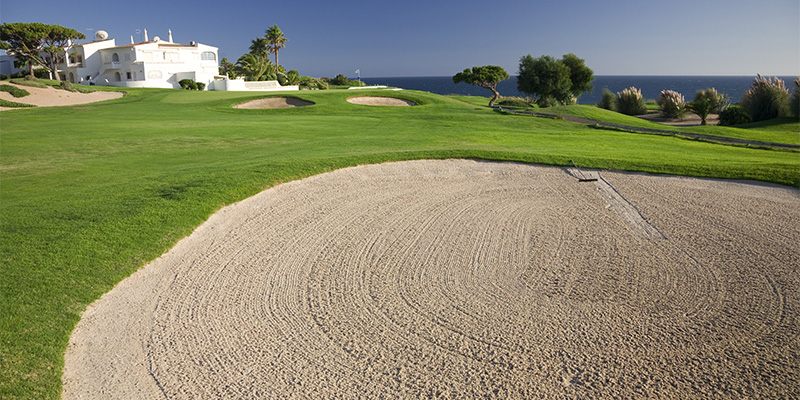 Sport lovers won't have a boring moment while living in Sotogrande
03/05/2016
The lifestyle in Sotogrande is like no other. If you are looking to buy a property in Sotogrande, there could be several things that are attracting you to do so.
There's the stunning scenery, the endless shopping opportunities and the constantly welcoming weather that are most drawing you to this incredible - and incredibly exclusive - part of the world. Or, the more likely culprit for readers of this article, it could be the various sporting opportunities on offer.
Make use of the marina
Sotogrande is famed for its marina among many things. There are shops, restaurants and bars to enjoy for those of you who haven't got your sea legs yet, but for those who have, El Centro Nautico offers kayaking, windsurfing, paddle surfing and surfing, along with some good old sailing – one of the most popular sports in the community.
You don't even have to own a boat to make use of the high quality marina, choosing to charter a boat for a day or several weeks if you so please.
Go golfing in style
Sotogrande is one of Europe's, if not the world's, must-visit golfing destinations. There's a wealth of gold courses and clubs to choose from, each one professionally designed and a joy to play on.
We are even home to one of the greatest golf courses in Europe since the late 1980s. Club de Golf Valderrama is situated in Sotogrande Alto and has held tournaments such as the Ryder Cup, the Volvo Masters and even the World Golf Championships.
A vast range of other sporting opportunities
The area is also ideal for fans of equestrian sports. Polo is another popular choice for sports lovers – so much so, in fact, that the Rio grounds are often dubbed the 'Wimbledon of polo pitches'.
There are also various horse riding schools and centres, and even the opportunity for trail riding holidays.
If you prefer to do things by foot or bike, walkers and cyclists can make the absolute most of the area's countryside by taking advantage of the various biking and hiking trips organised by local companies.
All of this, and we haven't even discussed gyms, spas and the other leisure activities available in the area. If you want to find out more, please feel free to contact us.
Whatever it is about living in Sotogrande that takes your fancy, we hope you enlist the help of Property Sotogrande to help you find your dream property here - the dream will certainly happen sooner than you think when you have our team by your side!