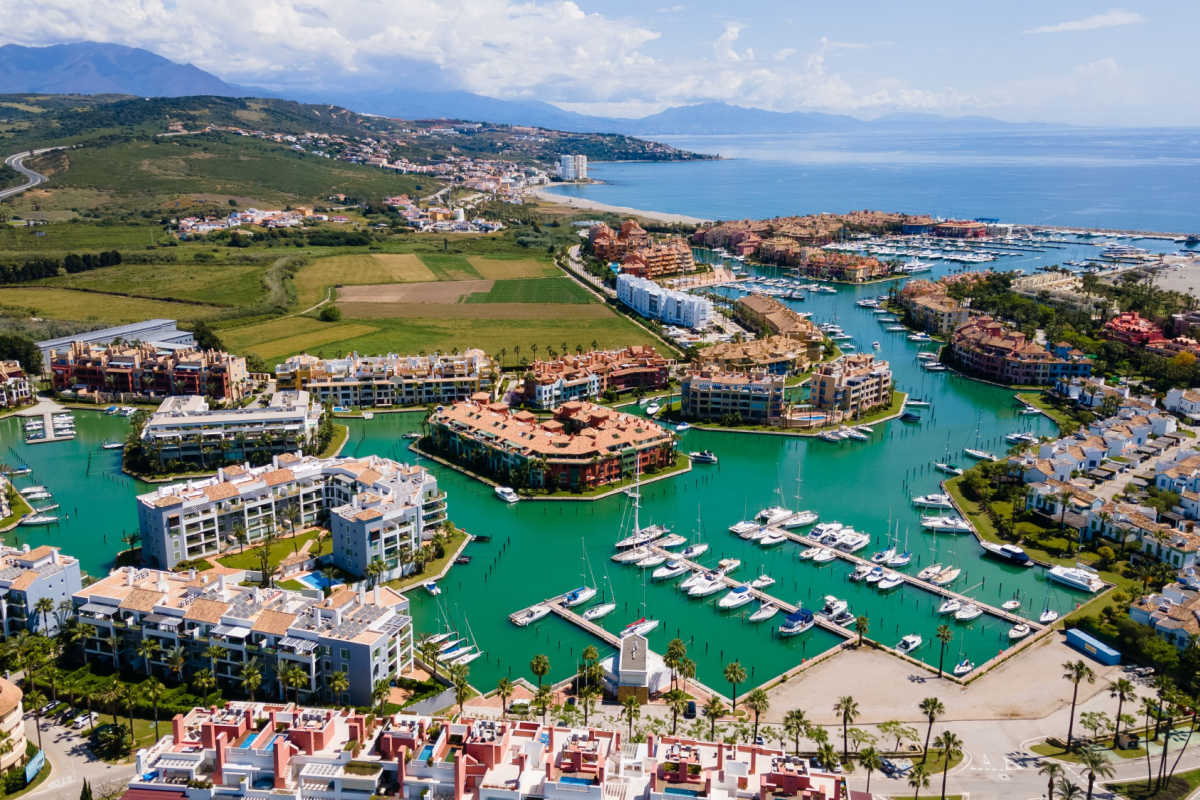 Things to do in Sotogrande in Summer
31/12/2022
Sotogrande, located in the province of Cadiz in southern Spain, is a popular destination for tourists looking for a luxurious and relaxing summer getaway. With its stunning beaches, world-class golf courses, and numerous outdoor activities, Sotogrande has something to offer for everyone. In this article, we will explore some of the top things to do in Sotogrande in the summer.
1. Beaches: Sotogrande is known for its beautiful beaches that stretch for miles along the coastline. Whether you want to relax on the sand, go for a swim in the crystal-clear water, or participate in water sports, there is a beach for you. Some of the most popular beaches in Sotogrande include Playa del Cristo, Playa de Sotogrande, and Playa de Torreguadiaro.
2. Golf: Sotogrande is a golfer's paradise, with some of the best golf courses in Europe. Whether you are a beginner or an experienced golfer, you can find a course that suits your level of expertise. Some of the top golf courses in Sotogrande include Real Club Valderrama, La Reserva Club de Sotogrande, and Almenara Golf Club.
3. Water sports: If you are looking for a more adventurous experience, Sotogrande has plenty of options for water sports. You can go kiteboarding, windsurfing, paddleboarding, or jet skiing. There are also companies that offer boat tours, fishing trips, and whale watching excursions.
4. Horse riding: Sotogrande is home to some of the most beautiful horse riding trails in Spain. Whether you are an experienced rider or a beginner, there are plenty of options to explore the countryside on horseback. There are also companies that offer horse riding lessons for those who want to learn.
5. Day trips: Sotogrande is located in close proximity to some of the most beautiful cities in Spain. You can take a day trip to Seville, Granada, or Cordoba to explore the culture, architecture, and history of these cities. You can also visit the nearby towns of Ronda, Tarifa, and Gibraltar to experience the local cuisine and culture.
6. Nightlife: Sotogrande has a vibrant nightlife scene, with plenty of bars, clubs, and restaurants to choose from. You can enjoy a drink at one of the beachside bars, or dance the night away at one of the nightclubs. There are also plenty of restaurants that offer a variety of cuisines, from traditional Spanish tapas to international dishes.
7. Spa and wellness: Sotogrande is also known for its luxurious spa and wellness centers. You can indulge in a relaxing massage, facial, or body treatment at one of the many spas in the area. Some of the top spas in Sotogrande include the Elysium Spa, the Blue Sense Spa, and the Trocadero Sotogrande Spa.
8. Cultural events: Sotogrande hosts a variety of cultural events throughout the summer, including music festivals, art exhibitions, and theater performances. You can check the local listings to find out what events are happening during your visit.
In conclusion, Sotogrande is a wonderful destination for anyone looking for a summer getaway. With its beautiful beaches, world-class golf courses, and numerous outdoor activities, there is something to suit everyone's interests. Whether you want to relax and unwind or explore the local culture and history, Sotogrande has plenty to offer.