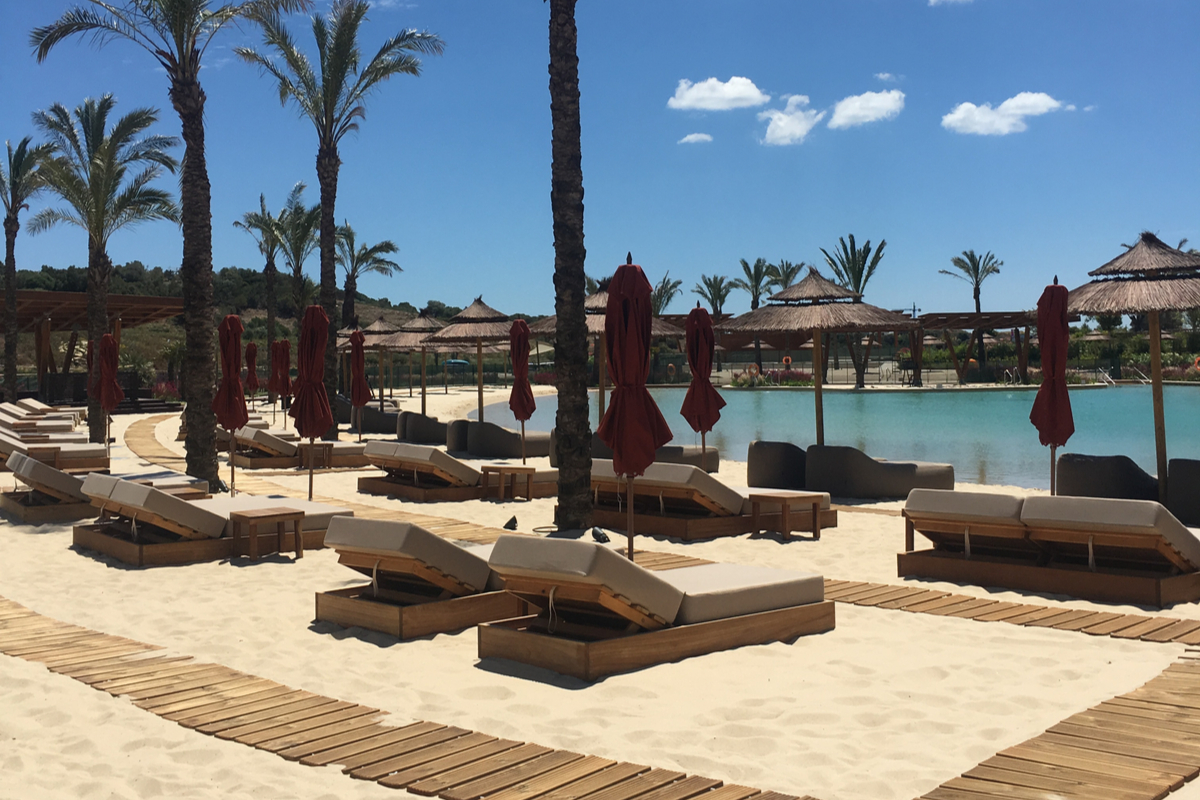 Vogue Williams becomes the latest celebrity to be spotted enjoying Sotogrande's seaside charms
14/06/2019
Of all of the fine reasons to buy apartments in Sotogrande, the chance to do a spot of celebrity-spotting from time to time might seem to be a long way down the list.
Nonetheless, there's no question that the exclusive development's well-established charms – ranging from its typically Mediterranean climate to the many wonderful nearby beaches – have long attracted a host of famous names.
The likes of former Chief Minister of Gibraltar Peter Caruana, current Chief Minister of Gibraltar Fabian Picardo, former British Prime Minister Tony Blair, Royal Shakespeare Company actor Mike Gwilym and even Prince Louis Alphonse, Duke of Anjou and the legitimist heir to the French throne, have been regulars or inhabitants of Sotogrande down the years.
Now, the Irish model and media personality Vogue Williams can be added to the list of Sotogrande's many admirers. As reported by The Irish Sun and others, she recently shared adorable images of her holidaying with husband Spencer Matthews and baby Theodore, while staying at the opulent La Reserva Club.
"He finally likes the sand!"
Posting a snap on Instagram of Theodore on the beach with the caption "He finally likes the sand!!!", Vogue also wrote: "Attempting to get a family photo but the Pigly wig wasn't having any of it.
"Such a brilliant trip away, we were with my mom and aunt which made it possible to have some chill time. Absolutely loved it but wowza it's v different to a holiday pre baby.
"I would say it's great to go away with a baby but you have to be hyper organised... I have got my packing down to a T!"
Why not get in on the Sotogrande action yourself?
Of course, the former Dancing with the Stars and Stepping Out contestant is far from the only fan of Sotogrande in 2019; we've continued to see strong demand for our own services as an online property portal here at Property Sotogrande. It's all part of a trend that saw Spanish house prices shoot up by another 6.8% during this year's first quarter compared to the equivalent period a year earlier, according to newly released government figures.
Indeed, with so many fine beaches to explore in and around Sotogrande and Andalucía when you become one of the latest people to buy apartments in Sotogrande with the help of our regularly updated property listings – The Olive Press having recently reported on some of the best undiscovered beaches in the region – there's no reason not to start your property search today.