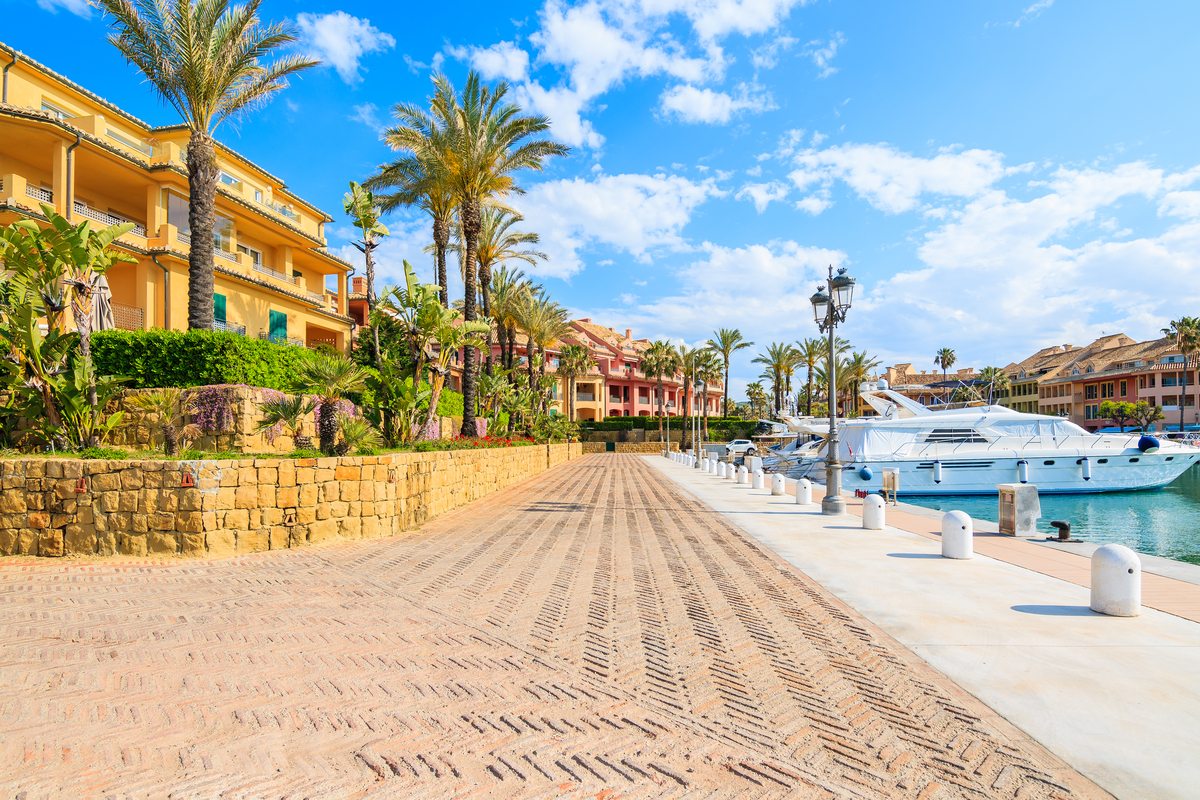 Why Brexit could be the perfect moment for you to buy a property in Sotogrande
14/01/2019
Much has been said and speculated about as far as the relationship between Brexit and foreign property purchases are concerned. But if you're specifically looking to buy a property in Sotogrande, should the UK's impending departure from the European Union (EU) give you reason to hesitate? Or does it present you with opportunities that you might not have otherwise had?
Well, according to several well-placed observers, Brexit could actually be well-timed for those who have long dreamed of snapping up a home in Spain.
This could be partly due to currency issues, and partly because of the wish that many British owners of Spanish property may have to return to the UK.
"There could be bargains to be had"
The exclusive residential development of Sotogrande – a locality to which the likes of former British Prime Minister Tony Blair, current Chief Minister of Gibraltar Fabian Picardo and Louis Alphonse, Duke of Anjou are no strangers – may not seem like the place to land a 'cut-price' property.
However, with Spain's National Statistics Institute having recently revealed a fall in the number of Britons residing in the country in the last five years, there could seemingly be more Spanish properties being put on the market by those who wish to set up home in the UK once more.
As observed by overseas property and finance expert Simon Conn, in an article by Property Reporter: "Buyers may be looking to purchase a holiday or retirement home, rather than using it as a main residence, or perhaps they want to rent the property out or have it as a long-term investment.
"I think there could be bargains to be had as some sellers may take a discount for a quick sale. There are also currency exchange issues to be taken into account."
A 'win-win' situation for buyers and sellers?
Meyrick Green from foreign exchange and global payments specialists Moneycorp has noted: "It's well known that the pound has struggled against other currencies since the referendum result. Those selling property in Spain and repatriating the money to the UK now receive more pounds for their Euros than they would have done two years ago.
"In the last six months, the GBP/EUR exchange rate has oscillated between roughly 1.15 and 1.10. This increased volatility is expected to continue whilst the Brexit negotiations are taking place, presenting an opportunity for both buyers and sellers to maximise their transfers."
Judicare Group solicitor Peter Esders is another who sees potential opportunities for eagle-eyed investors to purchase well-priced properties in Spain as Brexit unfolds.
He commented: "British sellers who were previously unable to put their property on the market due to the financial losses that they would incur if they did are now able to do so, thanks to the exchange rate.
"At the same time, buyers are able to get a bargain by buying from a motivated seller who wishes to return to the UK. Effectively, sales are now working out financially, but equally, buyers are getting a bargain despite the exchange rate working against them.
"Long term, it does appear to be a win-win situation, especially for those people who are fed up with waiting before doing something."
Make your first moves to owning your dream Sotogrande property
Whether you have been planning to buy a property in Sotogrande for a while or you have only recently considered the merits of such a purchase, here at Property Sotogrande, we would be delighted to help you along your way.
Our online listings are compiled from those of eight of the premier estate agents serving the Sotogrande area – so simply by browsing our site, you can greatly maximise your chances of securing the Costa del Sol house, villa, apartment or plot that you've always yearned to own.