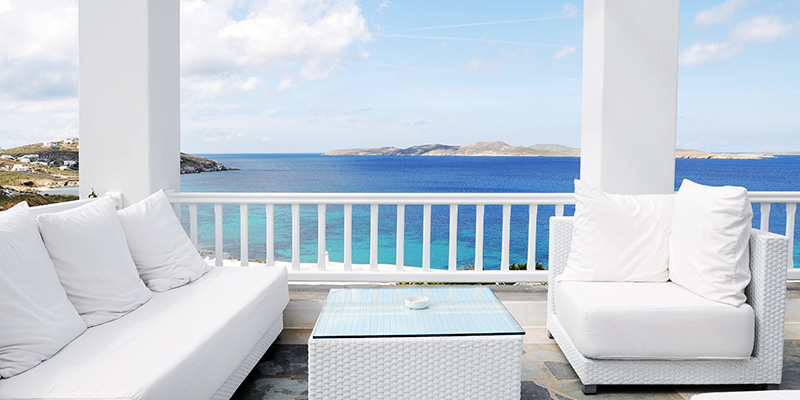 Why you should consider Sotogrande for your next holiday
01/02/2016
Many people love Sotogrande so much that they choose to make a permanent move there, but there's no reason why you can't have a quick stopover in Sotogrande as well. With a wide range of leisure activities, stunning views and luxurious properties, you'll be raring to rent holiday apartments in Sotogrande.
A stunning stay for everyone
Sotogrande may have a vibe of luxury and exclusiveness, but that doesn't mean that anyone is excluded from staying there for a shorter time period. There are several properties that are all on one level for the elderly or less able, and many also come with features and aids such as handrails and ramps.
Many of the properties for rent in Sotogrande are also suitable for children. Some come with a cot and high chair included, a children's swimming pool and even interconnecting rooms for your peace of mind. These properties are also generally easier to navigate and safer for vulnerable older people and others who struggle with mobility than many of Sotogrande's rental dwellings.
Never a dull moment
If you are planning a holiday, it can be difficult to please everyone, especially if you are taking children with you.
Luckily, Sotogrande is chock full of different leisure activities; there really is something to please everyone, be it the various sports on offer, such as tennis, polo and sailing to name a few, the dozens of shops dotted around the area or the array of restaurants and bars that welcome all manner of diners with open arms.
If you are feeling a bit less adventurous, many of the properties up for grabs come equipped with TVs, satellite or cable, and more often than not, DVD players. Practically every property you look at - especially with ourselves here at Property Sotogrande - will also feature a swimming pool or two, for the days when you especially need to cool off... and rest assured that there will be many!
All of this, and you will be staying in an area surrounded by lush scenery and views - it's no wonder so many holidaymakers to Sotogrande later enquire about making their stay permanent. Many national parks and nature reserves are located in or next to Sotogrande, which makes for an amazing backdrop to your time here, as well as the opportunity to spot wildlife - especially birds.
Still not convinced? Contact Property Sotogrande for more information on the lifestyle that you can sample in this hugely desirable part of the world, that you may eventually wish to turn into a longer-term arrangement.