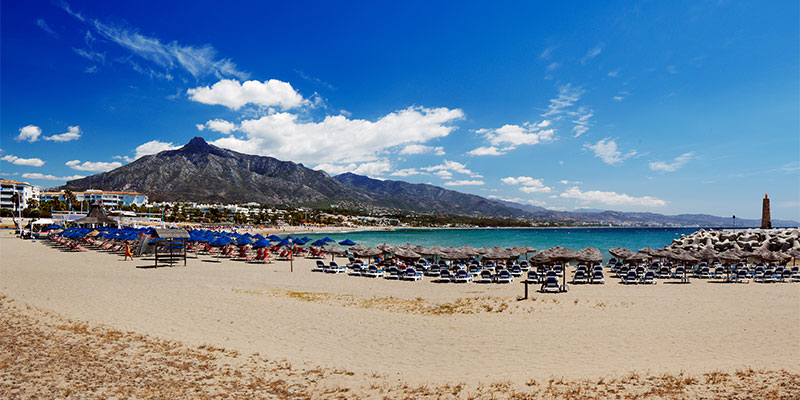 ​You'll never be far from the action with a property in Sotogrande
13/05/2016
If you've been searching for houses for sale in Sotogrande, we do hope you've pondered what there is to do in the areas surrounding the development - if you can bear tearing yourself away from your homely Sotogrande property, that is.
As the only property portal on the web that focuses on Sotogrande and its environs, we know our fair share about what the Andalusia area – and beyond – has to offer.
Marbella
Marbella is situated less than an hour away from Sotogrande and can be easily reached by road.
In a similar vein to Sotogrande, Marbella is rich with stunning scenery including beaches and mountain ranges. The city has something to suit all interests, from various museums to countless nightlife opportunities and festivals, depending on the time of year you visit.
But of course, you don't have to visit Marbella with any particular attractions in mind, as you could also simply while away the hours exploring the captivating Old Town, home to the Castilian Renaissance Plaza de los Naranjos and many other remarkable historic structures.
Tarifa
Tarifa is much smaller than Marbella, but still offers a vast amount of culture, history and leisure activities.
The town – which is a 45-minute drive away from Sotogrande - is dotted with various historical landmarks, including the well-preserved Guzman castle, the Church of St. Matthew and the ruins of Baelo Claudia, a former Roman city.
Many sportier types, meanwhile, will be happy to know that Tarifa is a popular year-round windsurfing and kite surfing destination.
Tarifa is also famed for its bird, whale and dolphin watching, due to its location within the Intercontinental Mediterranean Biosphere Reserve.
Don't be afraid to explore further
Sotogrande is conveniently located near two of Southern Spain's most popular airports; Gibraltar Airport and Malaga Airport.
The former is less than half an hour's drive away and offers flights to and from London, Bristol, Manchester, Birmingham and Morocco, while the latter takes just over an hour to reach and serves flights to and from a myriad of European locations.
If you don't mind six or seven hours of driving, the equally stunning Portugal is also yours to discover from Sotogrande.
For further information regarding the community of Sotogrande's surrounding attractions, please feel free to contact the Property Sotogrande team.