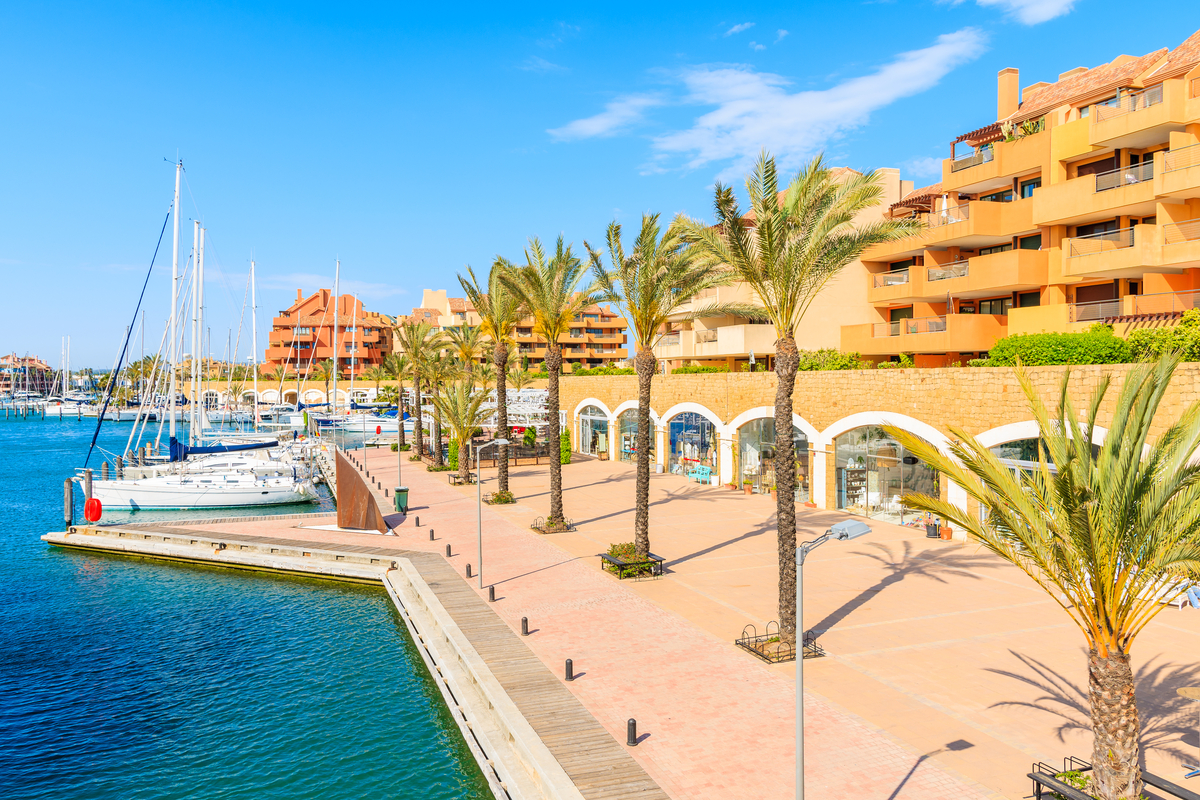 Is buying a property in Sotogrande a good idea?
01/10/2019
As much as you might think that given our status as a Sotogrande property portal, it's in our interests to suggest purchasing a property in this part of the Costa del Sol is only ever a brilliant idea, we can completely understand you asking this question.
After all, buying property in Spain is one of the biggest investments that you are ever likely to make in your life, so you will want to be sure you are committing to such a purchase for the right reasons.
Plus, there's a small little thing called Brexit that's been causing some prospective purchasers of the homes, apartments and villas for sale in Sotogrande to ask themselves whether now really is a sensible time to buy a property in this area of Andalucía – or indeed, anywhere abroad.
First of all, let's address the Brexit question...
We touched on the subject of the United Kingdom (UK)'s looming departure from the European Union (EU) in another recent news update here at Property Sotogrande.
In summary, though, we would urge you not to worry too much about Brexit if you are gazing longingly at listings for villas for sale in Sotogrande like those you'll find on this site.
The reasons for this stance are many. Recent statistics indicate, for one thing, that Brexit has not so far had anything like the chilling effect on the Spanish property market that the late 2000s global economic slowdown had.
Don't forget, too, that Spain has long very much welcomed interest from prospective property purchasers from overseas, unconditional on those buyers in question being from the EU.
You aren't required to be a Spanish resident to purchase property here, and buyers from such non-EU countries as Morocco, Russia and China continue to snap up houses, apartments and villas for sale in Sotogrande and across Spain in appreciable numbers.
There's therefore little reason to think any major barriers will suddenly appear post-Brexit that will prevent you from making your Sotogrande property dream a reality.
Don't forget the other great reasons to buy Sotogrande homes, too
Putting the Brexit subject aside, Sotogrande has been a sought-after residential development within Spain for decades, and the reasons for this appeal have been very consistent.
There is, firstly, the fabulous Andalucían climate to consider here, as well as the extensive sporting facilities and even the fine gastronomic scene.
Plus, Sotogrande continues to attract elite and celebrity figures ranging from former Prime Minister Tony Blair and current Gibraltar Chief Minister Fabian Picardo, to the Duchess of York and footballers like former England stars Glenn Hoddle and Glen Johnson. They can't all be wrong!
Furthermore, with recent statistics indicating that Spanish property prices have been sustaining their steady climb since the lows of the early 2010s, villas for sale in Sotogrande continue to represent a potentially superb investment opportunity.
Find your ideal Sotogrande property with some help from us
In short, despite all of the concerns you may have in light of ongoing political uncertainty and the impact this may have on various aspects of purchasing property in Spain and living here, there remains no shortage of great reasons to buy a Sotogrande home.
Simply begin your search from the comfort of your current home by browsing the Property Sotogrande website today. When you do, you may be surprised by how quickly the perfect property investment opportunity on the Costa del Sol comes up for you!