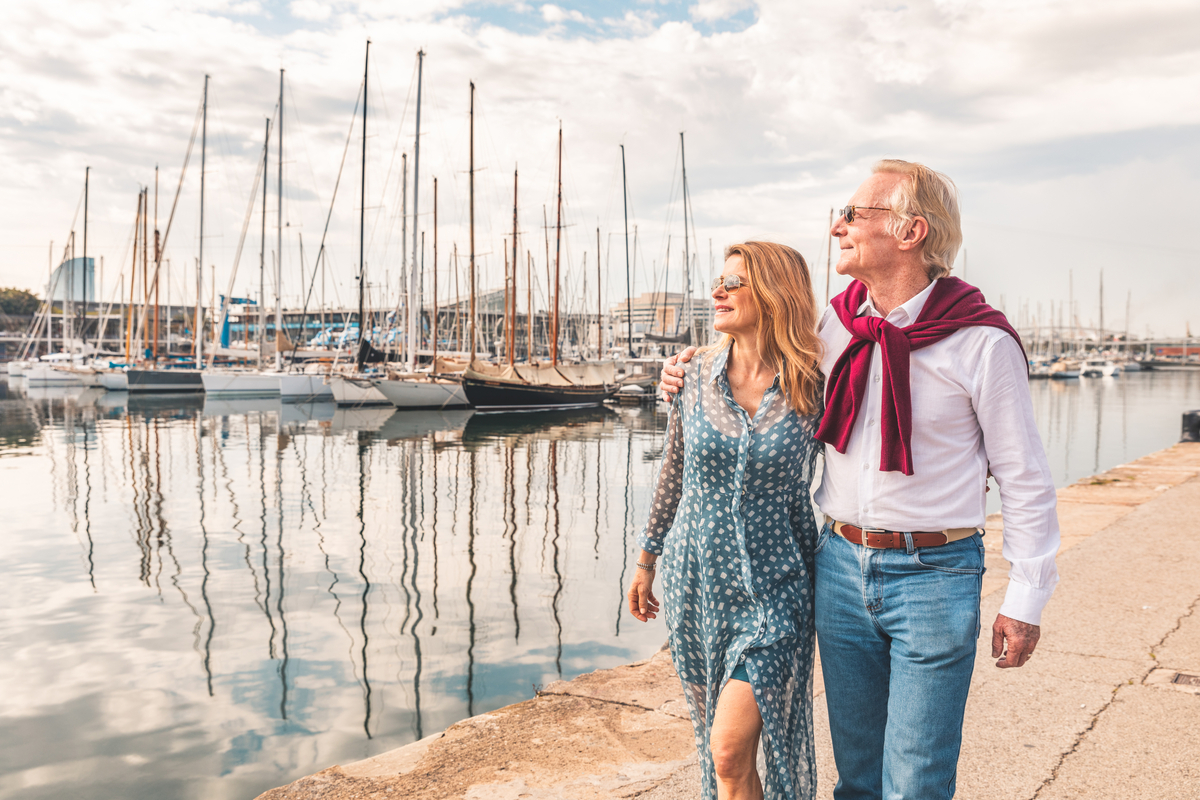 Is Sotogrande a good place to retire?
07/01/2021
If you are nearing retirement age, you may understandably long to live somewhere you can just sit back and relax amid beautiful scenery, pleasantly warm temperatures and down-to-earth people. Really, though, do many places tick all three of those boxes?
One place that definitely does is the Spanish coastal resort of Sotogrande – or "Soto", as it is often affectionately dubbed.
This residential development in Andalucía has sometimes been called Spain's "millionaire's playground". But it's actually quite easy for people from a wide range of backgrounds to fit in here – not least given the warm welcome and a wealth of things to see and do.
Sotogrande is "a beautiful, elegant paradise"
Those quoted words come from Soto resident Georgina Taylor, as mentioned by The Olive Press. "It's an absolute privilege to live here," Taylor told the news site – and it's not hard to see why, given locals' easy access to the beach and sea.
Another Sotogrande resident, Sue Davies, has described the area as "a wonderful place to live". "There's just so much to do here, too – golf, tennis, padel tennis, sailing or the beach," she says, adding: "You have everything in one place and that is ultimately why we love it."
Soto locals are wonderfully welcoming
Sotogrande has attracted considerable wealth and investment since multimillionaire Joseph McMicking fell in love with the area on a chance visit in 1962 and subsequently decided to develop the resort, giving it the air of exclusivity it continues to enjoy to this day.
However, "Sotogrande is where the wealthy come to relax in peace, they're not here to show off or be seen, it's very low-key," Taylor has insisted. Meanwhile, Davies has commented on the "community spirit" of the area that could enable you to quickly feel right at home.
There are plenty of exciting attractions in just one package
"I have travelled around the world and I can say with confidence that there's not a development in the whole of Europe that rivals Sotogrande," Robin Byers, a motorcycle enthusiast who has often spent time in the area, told The Olive Press.
"When you think of Monaco or St Tropez, they don't have all the sports that we do and they don't have Gibraltar and Andalucía on their doorstep." Indeed, Sotogrande is famed for the varied polo and golfing opportunities available to residents.
These are all compelling reasons to buy a property in Sotogrande for your retirement – and we can help you to do that here at Property Sotogrande, by providing you with listings for a wide range of appealing prestige homes in Soto, gathered from the locality's leading estate agents.

However, it's one thing to choose to retire to Sotogrande because of its highly rewarding climate and lifestyle, and quite another thing to ensure all of the practical aspects of retiring here are catered to if you do decide to relocate. For more insight into the latter, please check out our previous blog post on retiring to this part of the Costa del Sol.